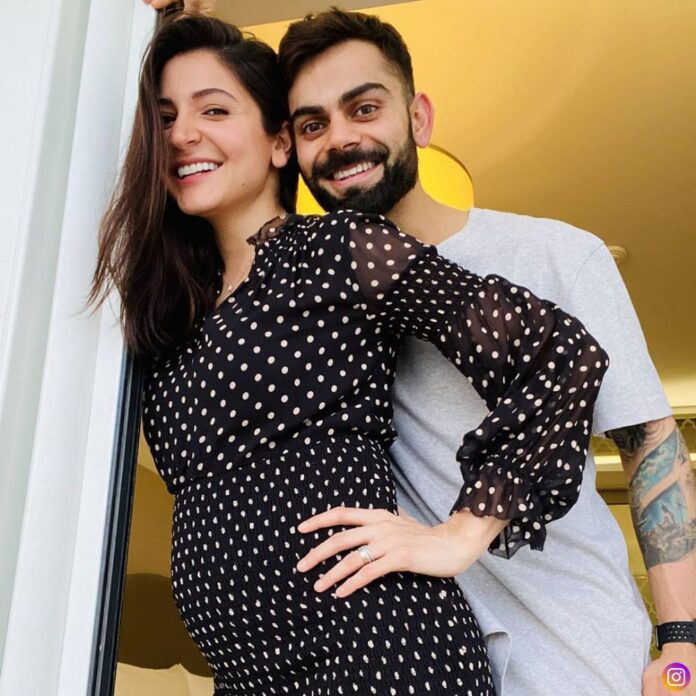 The most beloved and popular celebrity couple of India – Virat Kohli and Anushka Sharma recently announced a piece of wonderful news on the social platform liting it on fire. Announcing the couple's pregnancy, Virat Kohli revealed "And then, we were three! Arriving Jan 2021," on Instagram. The pregnancy news from the couple received loads of positivity setting a new record. Find it out below.
Virat Kohli and Anushka Sharma are expecting a baby in January 2021, this news flooded over the Internet like anything with lots of good wishes and positivity. Virushka's announcement turn the tables on social media during such a crisis where we're all surrounded by constant negatives. it has become the most talked topic on the Internet now, after their beautiful wedding – one of the big and loveliest wedding India has ever seen.
Virushka's announcement broke the internet with best wishes from Bollywood Stars and Cricket community, comment section reflected so much positivity and goodness. Fans are so excited to welcome the new member of Virushka's family.
Virushka Sets A New Record
This wonderful news unexpectedly created a new record gathering around 15.3 million likes on Instagram, becoming the most likes celebratory/announcement image. The list goes long followed by Gigi Hadid's pregnancy photo got the highest like of 8.2 million, Justin Bieber's engagement to Hailey Baldwin got 13.4 million likes, Selena Gomez's Florence vacation image got 14.2 million, Selena and friends on vacation got 14.5 million, Dwayne Johnson's wedding photo got 14.6 million.
Congratulations to Virat Kohli And Anushka Sharma! Virushka has given India reason to cherish and celebrate this announcement.
This is the second pregnancy announcement in the same month. Earlier, Kareena Kapoor and Saif Ali Khan have also announced their pregnancy news.
Follow us on Instagram for daily news and updates.