Vin Diesel has publicly urged Dwayne 'The Rock' Johnson to make a return to Fast And Furious franchise for the upcoming 10th instalment of the car filled movie series.
In an Instagram post, Vin mentioned The Rock that he has "a very important role to play" and that his muscular character Hobbs cannot be perfectly played by anyone else but him.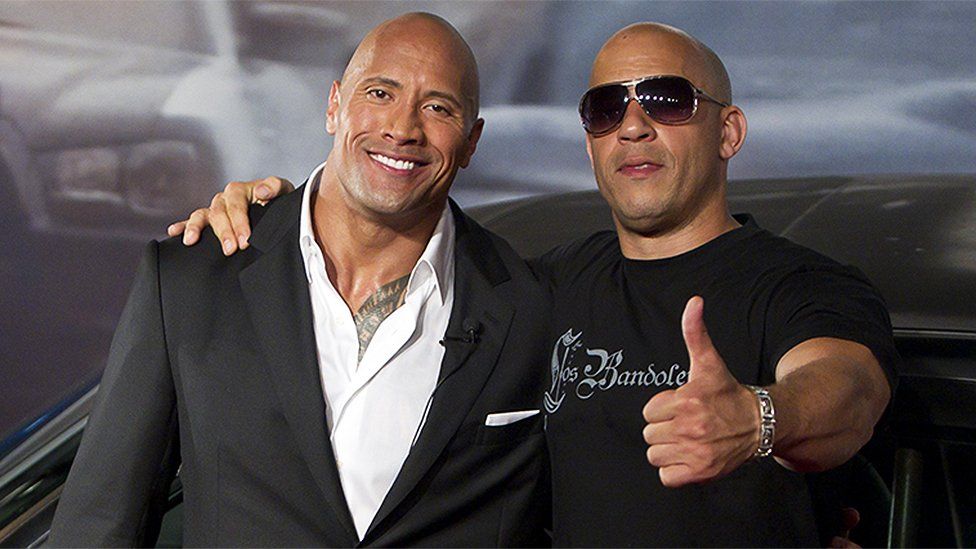 "My little brother Dwayne," read the Instagram post, "the time has come. The world awaits the finale of Fast 10." He even dropped some of movie references, mentioning that his kids still call him Uncle Dwayne and the promise he made to "Pablo" nickname for late Paul Walker to finish the series.
"I swore that we would reach and manifest the best Fast in the finale that is 10," he continued. "I say this out of love… but you must show up, do not leave the franchise idle you have a very important role to play. Hobbs can't be played by no other. I hope that you rise to the occasion and fulfill your destiny."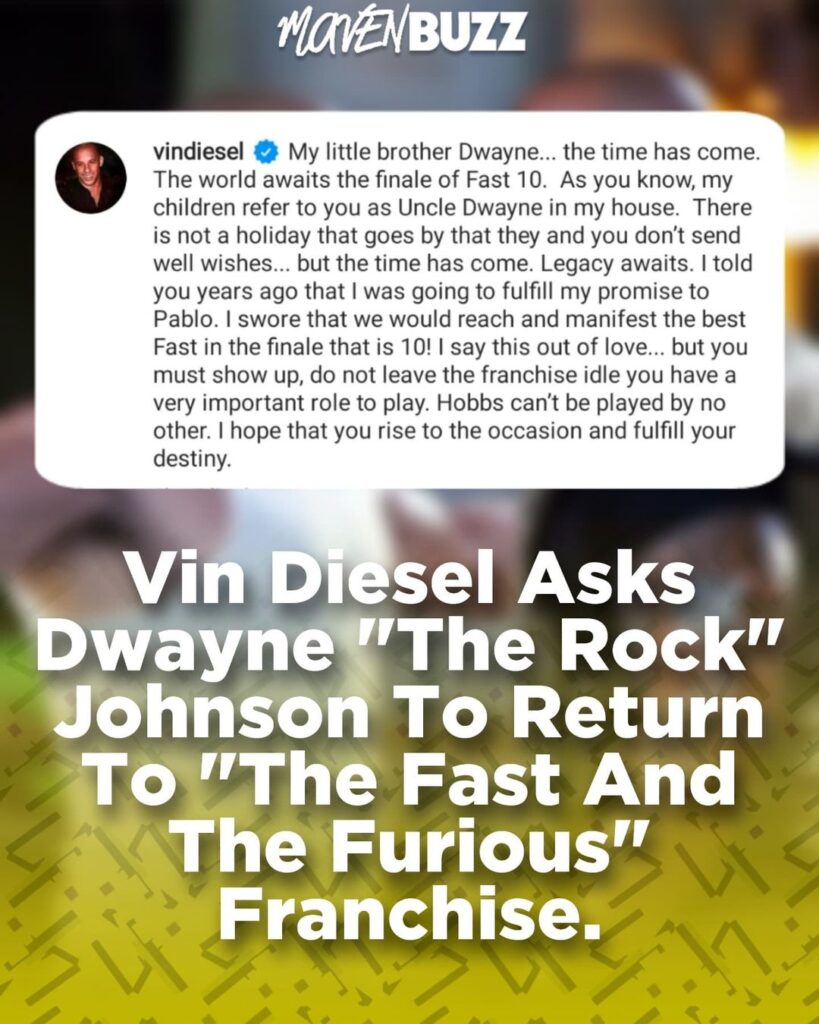 "There is not a holiday that goes by that they and you don't send well wishes," Diesel wrote Sunday, adding, "Legacy awaits."
Follow us on Instagram for daily news and updates.