Varun Dhawan's Coolie No 1 is a remake of classic Bollywood blockbuster Govinda-starrer Coolie No. 1, Directed by David Dhawan in 1995. David decided to remake its legendary film after 23 years with popular Bollywood actor(son) Varun Dhawan. The new Coolie No 1 features Varun Dhawan and Sara Ali Khan as lead roles in the movie.
Coolie No 1 is out now on Amazon Prime Video. Released on Friday, the movie received a handful of negative reactions. Even, Mumbiker Nikhil, popular Indian motovlogger, too shared his review on the remake of legendary movie.
Mumbiker Nikhil Reacts to Coolie No 1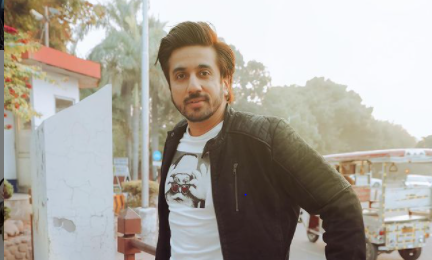 Varun Dhawan's Coolie No 1 is heavily criticized for its dated humour and offensive tone. The movie received overwhelmingly negative reviews.
And, our Indian vlogger, Nikhil didn't hold himself back on Instagram, sharing his thoughts on the remake of Coolie No 1.
He shared a story on his Instagram handle subtly asking his audiences to stop watching cringe movies. Sharing an example of Salman Khan's Judwaa remake, Nikhil said, the longer these movies are making a fortune, they will keep releasing it.
Nikhil Sharma popularly known as Mumbiker Nikhil is one of India's largest YouTube vloggers with over 3.5 million subscribers, over 1 million followers on Instagram, a "merch line" in his name, and an endless stream of fan clubs. Nikhil is India's prominent motovlogger and well-known personality among bikers.
However, Mumbiker didn't specifically comment on Coolie No 1. He also mentioned that he hasn't watched the movie yet and quite familiar with the negative reviews on the Internet. Check the video on our Instagram post.
Follow us on Instagram for daily news and updates.