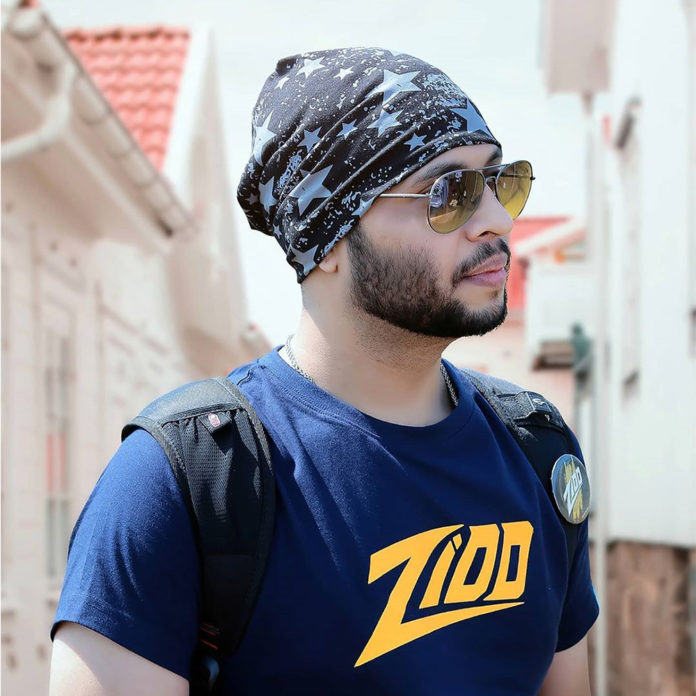 TikTok vs YouTube controversy has caught the whole social media on fire. Many stars, YouTubers have stepped in with their opinions and views on both the platforms. Social media has exploded with 'Tiktok vs YouTube' right now. Meanwhile, UIC also shared his perspective on the matter.
UIC (Ur Indian Consumer) is an online merchandise store managed by Prasad Ved Pathak who's a popular Indian YouTuber and traveler from Mumbai. Prasad, well known for his clash against his old ex-friend 'Mumbiker Nikhil.' Those of you who don't know UIC must be familiar with 'Mumbiker Nikhil,'  a famous Indian Vlogger with more than millions of subscribers on YouTube.
Both have a lengthy history and were also involved in controversy lately, where UIC accuses Nikhil for selling duplicate merchandise products. Read more here – Mumbiker Nikhil and UIC Controversy REBORN.
The YouTube vs Tiktok war has polarised whole social media and saw many creators and YouTubers supporting Carryminati. While UIC (Prasad Pathak) come up with his narrative shared a shot tale on a Facebook(TikTok video), sharply taking a stand for both the platform (YouTube and Tiktok.)
Prasad explained how Tiktok and YouTube both are separate platform for content creating with its own pros and cons – Explains that during his childhood days, he and his friend used to fight over the best flavour of ice ola. He was in the favour of "kaala khatta" and I loved "orange" flavour more. But now whenever we meet, we still eat ice gola but we demand for both the flavours."
Other Stars and YouTubers like Hindustani Bhau, Shakti Man, Ashish Chanchlani and many have reacted on this controversy until now.
Follow us on Instagram for daily news and updates.