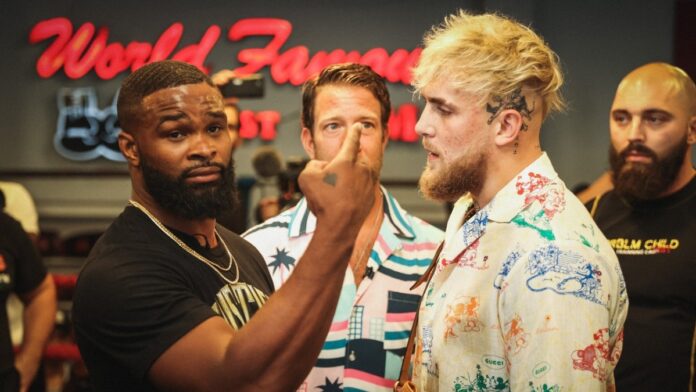 YouTuber turned professional boxer Jake Paul is ready to take down his next opponent who is none other than five time UFC welterweight champion Tyron Woodley.
Paul will enter the ring with a perfect score of 3-0 with three knockouts, but previously all of his opponents were first time boxers. Even though Tyron is boxing for the time, he is trained by the best boxer Floyd Mayweather.
During their press conference on the 13th of July, Paul seemed fairly confident knowing the fact of his opponent being trained by the best boxer. In the event, Jake was asked about his initial bet to Woodley.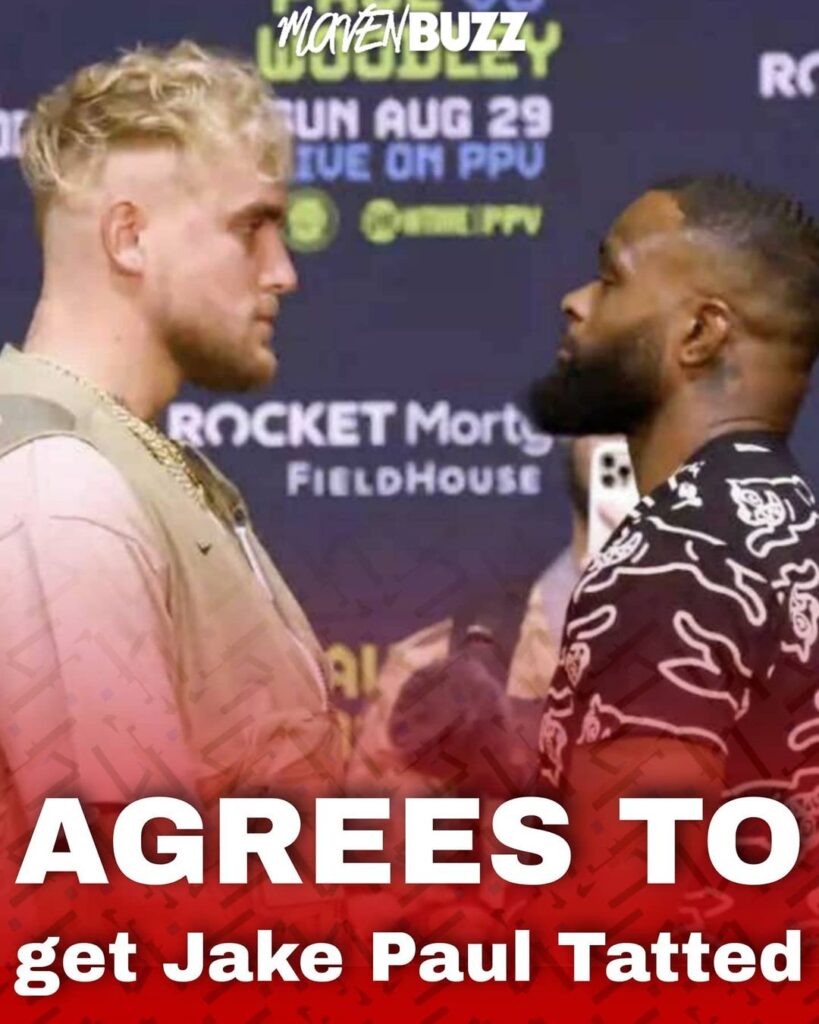 Paul proposed to Woodley to bet his boxing match purse on the line. If he wins, Jake would double his purse and if he loses, he would need to donate it to Jake's charity.
But to this Woodley claimed that he does not want Jake to "get the upper hand" over his last wager. To counter this, Paul presented him with a new bet for which the consequences for the loser might last a lifetime.
"Let's make a new bet, right now," Paul said. "If I beat you, you have to get 'I love Jake Paul' tattooed on you. But if you beat me, I get 'I love Tyron Woodley' tattooed on me. And you have to post it on your Instagram feed."
"Deal or no deal? Are you confident, or not? This guy has no f*cking confidence."
This cracked a few chuckles in the crowd, to which Woodley  asked the press in attendance whether or not he should accept the bet: "Y'all think I should do it?" Bet. Deal."
The pair made it official as they shook hands. Paul later did a Twitter poll asking whether Woodley should get the tattoo on either his forearm, face, chest or calf.
Follow us on Instagram for daily news and updates.