Twitter will have to pay a huge fine to settle allegations that it deceptively used email addresses and phone numbers it had collected to target advertising. The company has to pay $150 M as per the announcement of the Federal Trade Commission.
The Justice Department and Federal Trade Commission said the company also will be banned from profiting off the "deceptively collected" data. They have to notify 140 million users who were affected that it used their phone numbers and email addresses for advertising. Twitter will be required to maintain and implement a new privacy program that will require the company to review the security risks of new products.
"The $150 million penalty reflects the seriousness of the allegations against Twitter, and the substantial new compliance measures to be imposed as a result of today's proposed settlement will help prevent further misleading tactics that threaten users' privacy," Associate Attorney General Vanita Gupta said in a release.
"Keeping data secure and respecting privacy is something we take extremely seriously, and we have cooperated with the FTC every step of the way," the company said in a blog post responding to the settlement. "Moving forward, we will continue to make investments in this work, including building and evolving processes, implementing technical measures, and conducting regular auditing and reporting to ensure we are mitigating risk at every level and function at Twitter."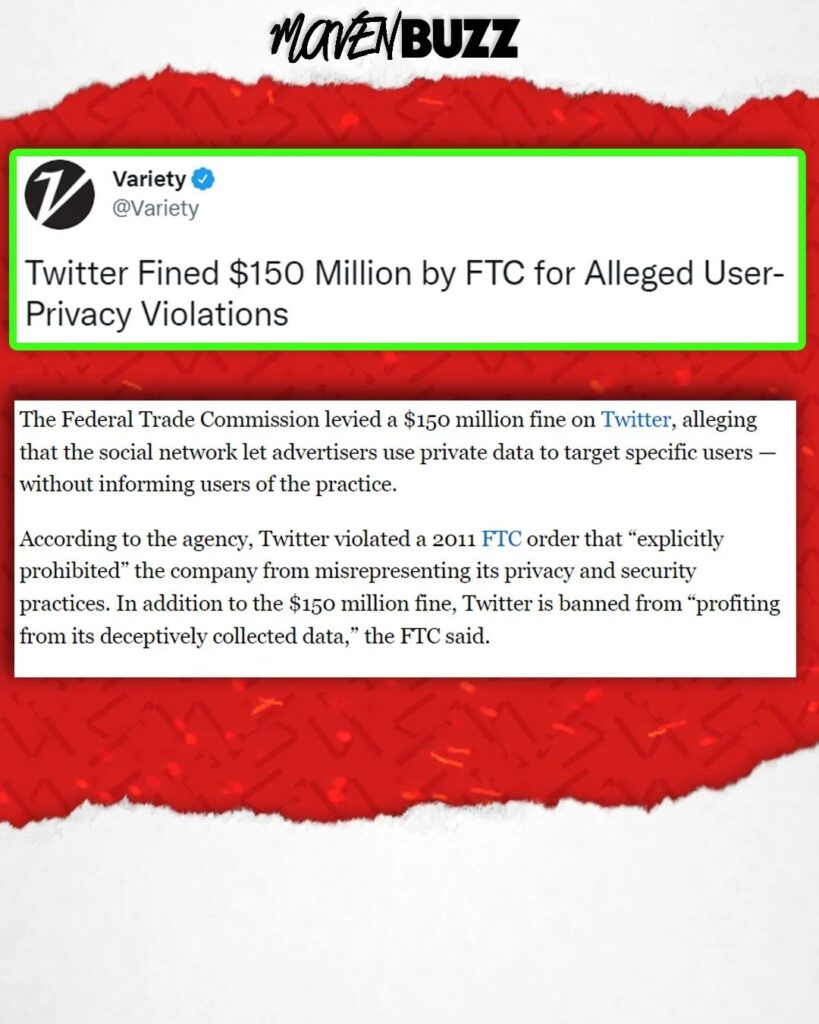 "We reject the characterization of substantial penalties as 'a slap on the wrist,'" Republican commissioners Noah Phillips and Christine Wilson said in a joint statement. "Penalties matter, then and now. And so do the privacy programs and assessments that orders like today's command."