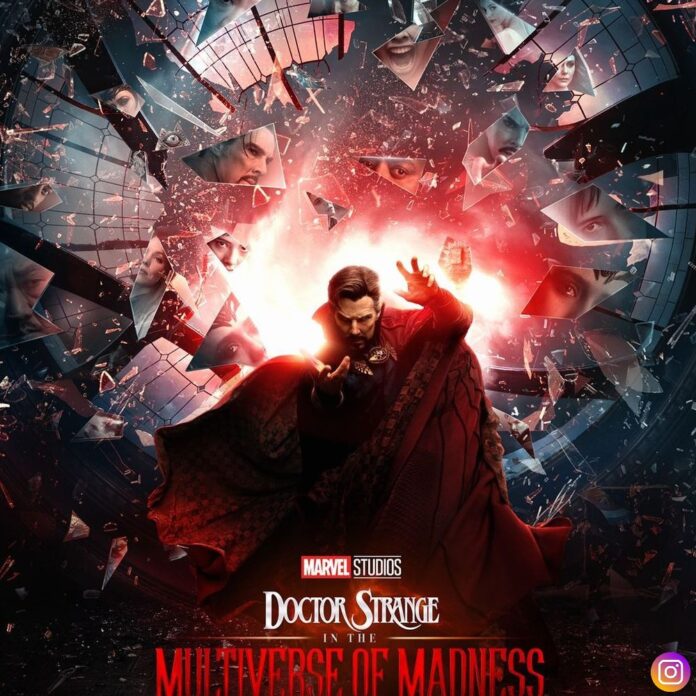 An official trailer of the Doctor Strange sequel, Doctor Strange In The Multiverse Of Madness has been recently dropped by Marvel Studios. They uploaded the video of the upcoming movie on their YouTube platform.
There is plenty of supernatural theatrics and much more of high-octane action in the trailer. Benedict Cumberbatch playes the character of Dr. Stephen who joins other similar cast members Benedict Wong, Rachel McAdams, Chiwetel Ejiofor, who all return to reprise their roles.
Newcomers including Xochitl Gomez, Michael Stuhlbarg and Elizabeth Olsen will be seen in the upcoming Marvel movie. Olsen will reprises her role as Wanda Maximoff aka Scarlet Witch from other MCU productions. However, there is also no deficiency of speculation of the potential cameo of John Krasinski and Tom Cruise.
According to Unilad, Patrick Stewart's original Professor X can be heard delivering a line in the new trailer. As the camera zeroes in on Dr. Strange's intense eyes eerie orchestral music and Ominous comes in straight off the top of the teaser. "Every night I dream the same dream," Dr. Strange narrates," and then… the nightmare begins". With the use of sound effects, intensified music and visuals the intensity starts to build up in increments.
The trailer guarantees to 'enter a new dimension of Strange', to which the doctor confesses, 'Things just got out of hand.' To bring the trailer to its end all the characters are seen fiery backdrops and form of high-flying battle. The superhero movie is intended to be a sequel of 28th movie of the MCU and Doctor Strange (2016). The movie Doctor Strange In The Multiverse Of Madness will be seen on May 6 in theaters.
Follow us on Instagram for daily news and updates.