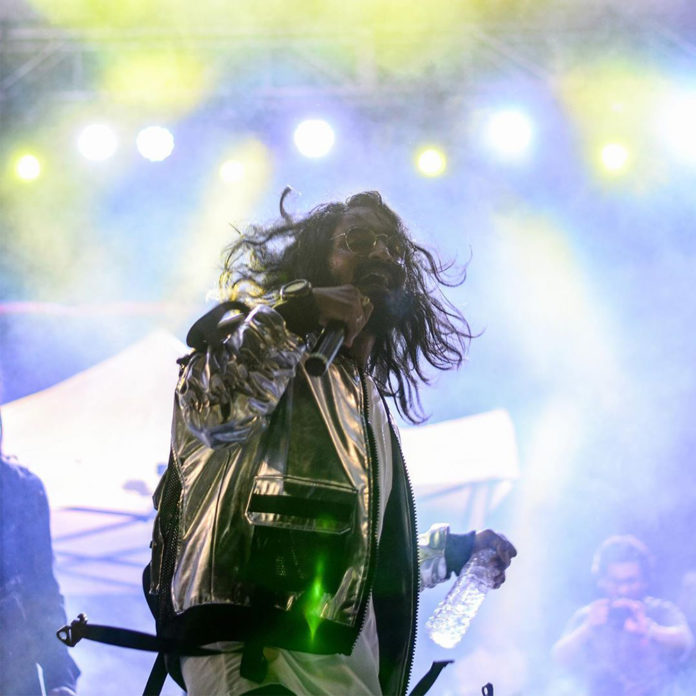 Emiway Bantai, from streets to International features, has become the most popular rap icon of India. The Bantai we know now isn't the same few years back. His Journey has seen a lot of ups and downs and climbed all the way on Top with his hard work and dedication.
A 24-year-old Indian underground rapper 'Emiway Bantai' delivered some enormous hits in recent years, with lots of controversy and diss tracks around him. Bantai is an independent brand now and popular artist worldwide. If you're a die-hard fan of Emiway and wants to learn more about his past and achievements, you're at the right place. Today we'll be checking some top facts about Emiway Bantai.
Top Facts about Emiway Bantai
1) The Beginning
Emiway Bantai is 24-year-old right now, born on 13 November 1995 in Bengaluru, Karnataka, India. He belongs to a middle class family and struggled during his early days. Being born in Karnataka Emiway knows Telugu and also released a song in Telugu tilted as "Dhuaa Dhuaa."
2) Story behind 'Emiway'
Emiway's concrete name is Bilal Shaikh but his friends call him by Shahrukh Shaikh. 'Emiway' is a stage name of Emiway Bantai adopted from two popular International rappers Eminem(Emi) and Lil Wayne(Way). And that is how the Emiway hauled up.
3) Enters the Game !
In his school days, Emiway was a decent and timid child, unexplored to Music or rap. Everything begins, when one fine day Bantai overheard his classmate murmuring "Not Afraid", the song by Eminem. It got stuck in his ears and Bantai started discussing and exploring more about it from the guy and his friends. He even Installed an Internet connection at his home back then, to listen Eminem. Bantai was so amused by the song that he kept listening to it and verbatim it exactly.
4) First Track
Emiway failed in 12th and went through depression, finding rap Music as an escape. Being Inspired by listening to Eminem from his School times, Emiway drop his first track "Glint lock" featuring his fellow friend Minta at 17. Glint lock was Bantai's first rap song and that too in English.
5) First HIT
Rapping and grinding for a year. One day Bantai's father suggested him to rap in Hindi so that local people can easily understand what he's trying to convey. And, This is where it all Begins "Aur Bantai kya bolte tum…..nashta pani chai mein cheeni kum," 'Aur Bantai' received an enormous response from viewers and went viral on YouTube. Every Mumbai guy started murmuring 'Aur Bantai' in back days.
6) Early Days
We all know Emiway is an Independent artist, and it all continues from Bantai's past days. Coming from Middle-class family, Emiway never asked his family for financial support in his rapping or musical career, So dedicated, he even worked as a waiter in 'Hard Rock Cafe' to earn money from music. Irony is, Emiway Bantai later received the Radio City Freedom Awards in 'Hard Rock Cafe' in 2016.
7) DISS WAR
Diss Game was a huge turnover point in Emiway Bantai's entire career, from a street rapper to India's most famous. The revolution of hip-hop took place because of the biggest Diss War in an Indian History 'Raftaar vs Emiway Bantai.' Hip-hop was so underrated before but, two years back the complete scene changed. Now people recognize, listen, respect artists and their works. Hip-hop become a mainstream now, attracting millions of audiences over the years. Bantai gained a lot of popularity because of diss war against Raftaar.
Recently, Bantai again involved in a Diss War against his old friend 'DIVINE,' which took place because of a slight misunderstanding. Later, both sorted out over Instagram Live. Read More – Diss War Gets Intense: EMIWAY vs DIVINE.
8) International Collaborations
Bantai went International in these few years and collaborated with some amazing, talented artist over the seas like Dax(I been that), Celina Sharma(Lean On) and Snoop Dogg(New World).
9) Achievements:
Radio City Freedom Awards "Aisa Kuch Shot Nahi Hai" (2016)
Best Hip-hop artists People's choice Award (2017)
MTV EMA BEST INDIAN ACT AWARD "Freeverse Feast" (2019)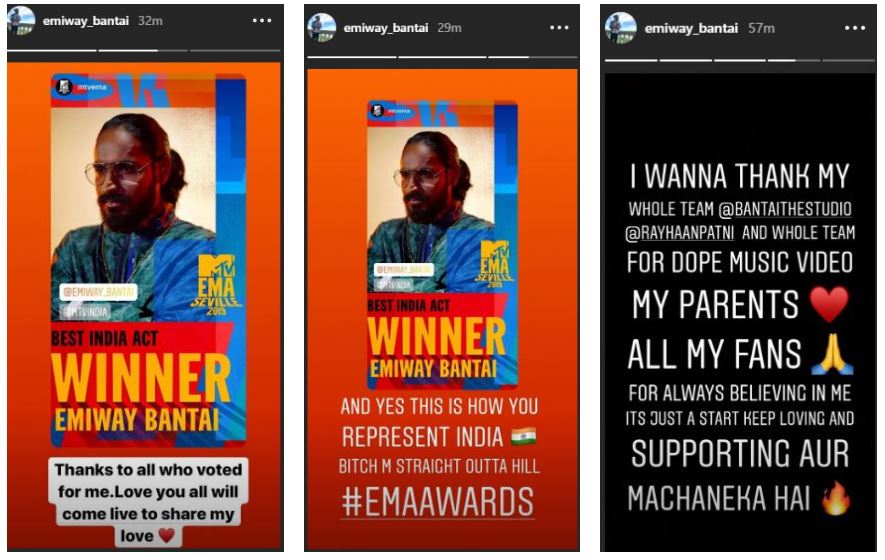 That's it for now. I'll update it more in coming days. Let me know if you liked it. Stay Tuned.