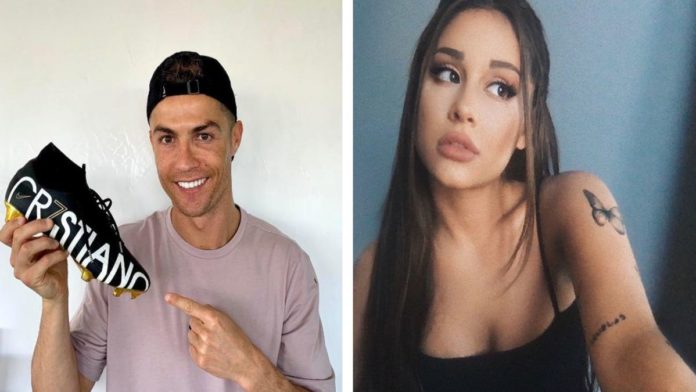 Instagram is an American photo and video-sharing social networking service owned by Facebook, Inc. In recent years it has emerged one of the best social media platform. Instagram has also emerged as platform for huge as well as micro influencers. This gave a huge push to social media marketing/advertising on Instagram.
With around 1bn monthly active users, Instagram is a massive platform and hugely popular all over the world. With the wake of many advertisers turning to it, some people are making a good living out of it. The most followed account is Instagram itself with whopping 354 million followers.
The price paid is fairly dependent on the number of followers a person has on his Instagram account. In this list we are only considering personal accounts. So let's just take a look at the top 10 most followed accounts on Instagram –
10. Justin Bieber (139.4m followers)
Being one of the biggest pop stars, it's no surprise he is features in this list. His Instagam account is goofier than other pop stars. He has it filled with pictures of him hanging with his buddies, cartoon impressions and a lot more.
9. Neymar (139.3m followers)
Neymar is one of the top three footballers featured in this list.  He's currently a forward for Paris Saint-Germain. His transferred was is still the most expensive in the history. PSG paid £198m for this transfer. Unsurprisingly for a sports star his account is full of pictures of him playing football, hanging out with other celebrities, and generally living the high life.
8. Beyonce ( 148.8m followers)
Queen Bey was sure to be on the list. Alongside, being ranked as one of the most followed account, her pregnancy announcement post was once most liked post on Instagram. Her Instagram feed is straight up her clicks from a lot of photo sessions.
7. Lionel Messi (155.9m followers)
Yet another football player in the list of top followed account. Lionel Messi is the captain of Barcelona FC and the Argentinian national football team. He is one of the most skillful player in football history. His Instagram is the same as you would expect of an sports athlete. Lots of pictures of him playing, a glance at his personal life and some more.
6. Kim Kardashian ( 176.2m followers)
Kardashian has developed an online and social media presence, including hundreds of millions of followers on Twitter and Instagram. She owns a cosmetic line and now is also in a deal with Spotify for a podcast. Her Instagram has lot of photos of her shoots and also some of her family pictures.
5. Kylie Jenner (181.9m followers)
Kylie Jenner is arguably the biggest star on Instagram. She also once held the title for most liked Instagram post. Her account itself focuses on her work and personal life, with lots of baby pics and photos with her partner.
4. Selena Gomez (180.6m followers)
Selena Marie Gomez is an American singer, songwriter, actress, and television producer. Her account is all filled with her casual selfies, pictures clicked events and also pictures regarding women's rights. She is considered one of the most favourite star.
3. Dwayne 'The Rock' Johnson (187.5m followers)
Our one and only wrestler in the top 20 is Dwayne 'The Rock' Johnson. Former star of WWE and now one of the most paid actor in Hollywood. He is a fitness idol for many people, it's a no brainer. There are lots of shots from filming, pictures of him in the gym, and posts about his family.
2. Ariana Grande (191.3m followers)
One of the most famous and popular singers on the planet, making it obvious to be on the list of top followed Instagram accounts. She is the most followed women on Instagram. Her feed is is full of pictures of her performing, meeting other celebrities, and your general depictions of living the pop high life.
1. Cristiano Ronaldo (225.4m followers)
Now its time for the most followed human on Instagram, Cristiano Ronaldo. Ronaldo is forward for Juventus and the captain for the national Portuguese team, he's one of the best footballers the world has known. His Instagram feed is vivid with personal practice, family photos, and also without a doubt sponsored posts. Cristiano Ronaldo is also the first person to reach 200 million followers on Instagram.
Follow us on Instagram for daily news and updates.