Bella Poarch is arguably one of TikTok's most popular content creators. She skyrocketed to TikTok fame in 2020 after her lip syncing video to Millie B's 'M to the B' became the most-liked clip on the entire app, garnering over 31 million likes.
After after setting herself up in the TikTok world she is now officially broken into the music scene with debut single 'Build-A-B****'.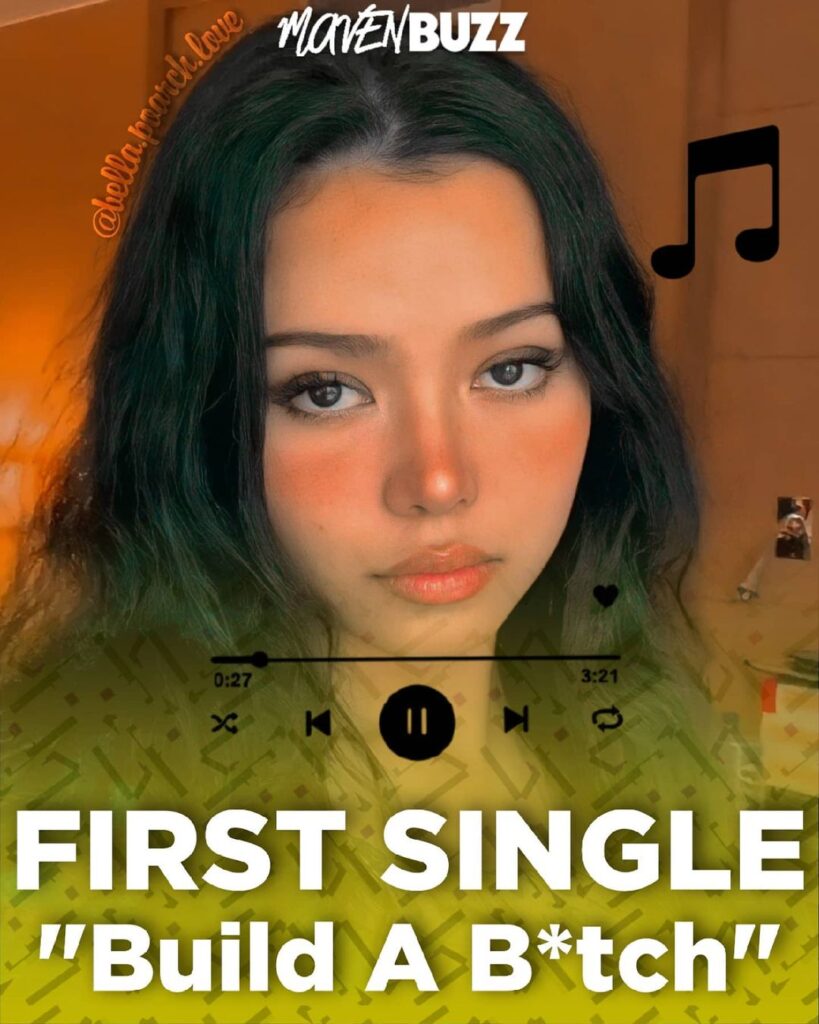 On 30th April, Poarch shared a teaser for the music video of her debut song, which is titled 'build a bitch'. The video shows Bella's just kept on a table while she reiterates her expressions and facial movements which made her go viral in the first place.
"This ain't Build a B*tch / You don't get to pick and choose / Different a** and bigger boobs / If my eyes are brown or blue," the TikToker seemingly aims this lyrics toward people criticizing others of body shaming.
She mentioned the release date for her first single to be 14th of May. Fans are excited after watching the snippet of the song.
Follow us on Instagram for daily news and updates.