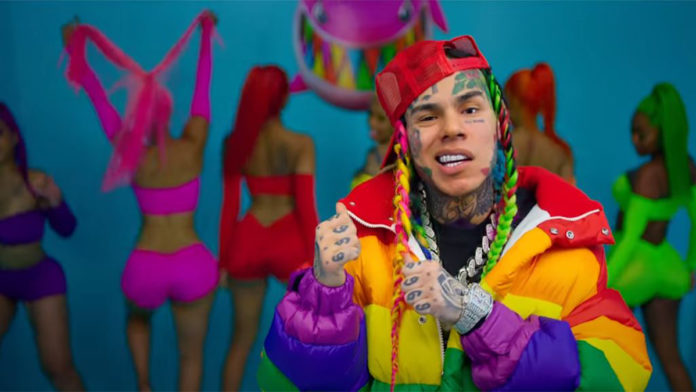 Tekskshai 69 got released from prison in early April because of Corona virus concerns. He's been under house arrest since then however, few days after the release rapper returned on Instagram sharing a picture on his handle ..later, also announced his first-ever song 'GOOBA' after imprisonment.
A 24-year-old hip-hop rapper dropped his track 'Gooba' on Friday has already started breaking records. Tekashi 69 Destroyed Eminem's record for highest viewed Hip-hop music video on YouTube garnered 43.55M views within 24 hours. Whereas, Eminem's 'Kill shot' had around 38.1M views within a day after release back then.
Daniel Hernandez is happy about it and took it on his social media announcing the record-breaking news of "Gooba."
Tekashi 69 was prisoned for racketeering, carrying a firearm, assault with a dangerous weapon, and conspiracy to murder.
The rapper is on supervised release now and will have a GPS monitor for first four months. Tekashi is only allowed to leave home to visit attorney or seek medical treatment. Read more here –Guy who attempted to Murder – Released from Prison due to Covid-19 concerns.
Follow us on Instagram for daily news and updates.