Rapper Drake was spotted with singer-songwriter Taylor Swift. He was seen hugging Swift from behind in throwback photo.
Fans of Taylor can't shake off Drake's latest Instagram post. On Monday night Drake shared a throwback picture of himself giving Taylor a hug from behind. She is seen holding onto him and nestle her head in his arm. He captioned the post saying, "They too soft to understand the meaning of hard work."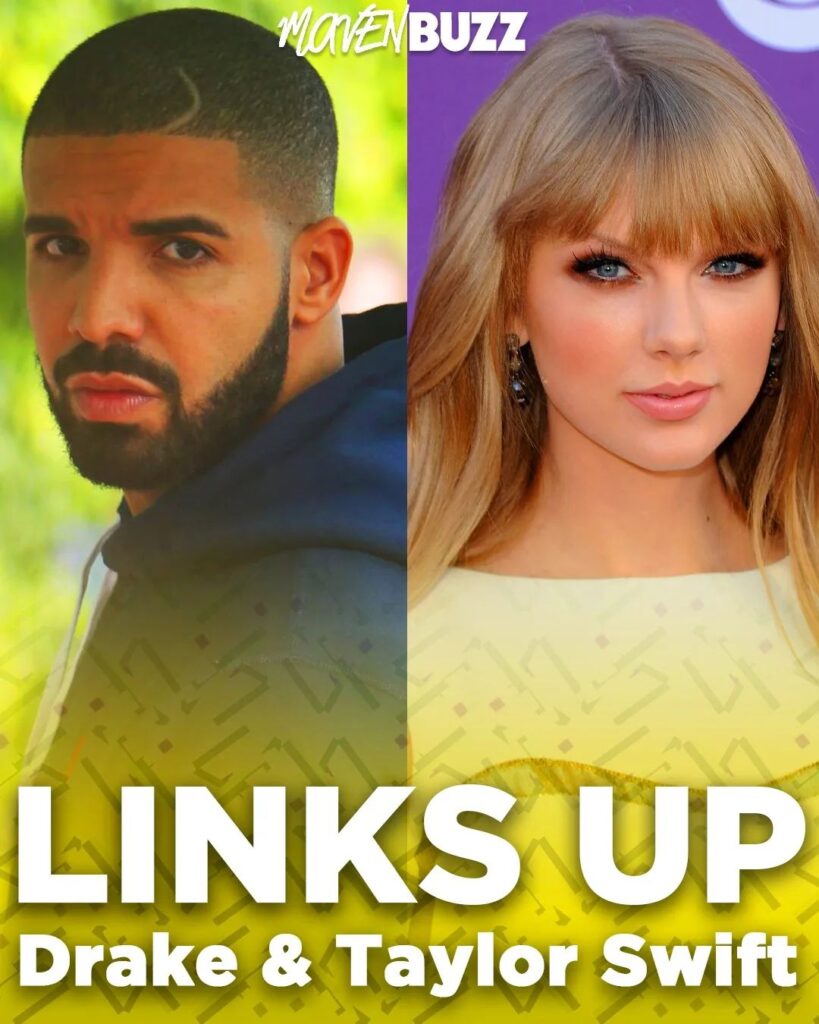 The rapper snuck in the cozy snap as the last slide of a part carousel, that also featured his son Adonis. But Easter egg loving Swifties never miss a beat and immediately went wild theories that Taylor and Drake are collaborating on music. Many fans went so far as to surmise that Drake will be featured on Taylor's upcoming re-recording of her 2014 album. Taylor Swift has begun re-recording her back catalog in 2020. She has since released two albums and has four more in the works.
Earlier this month Drake attended a Toronto Raptors game with music artist Baka Not Nice. He sported cornrows, a textured forest green jacket, dark pants and white Nike Air Force 1s. Drake showed his passion as he got out his seats to cheer on his hometown team.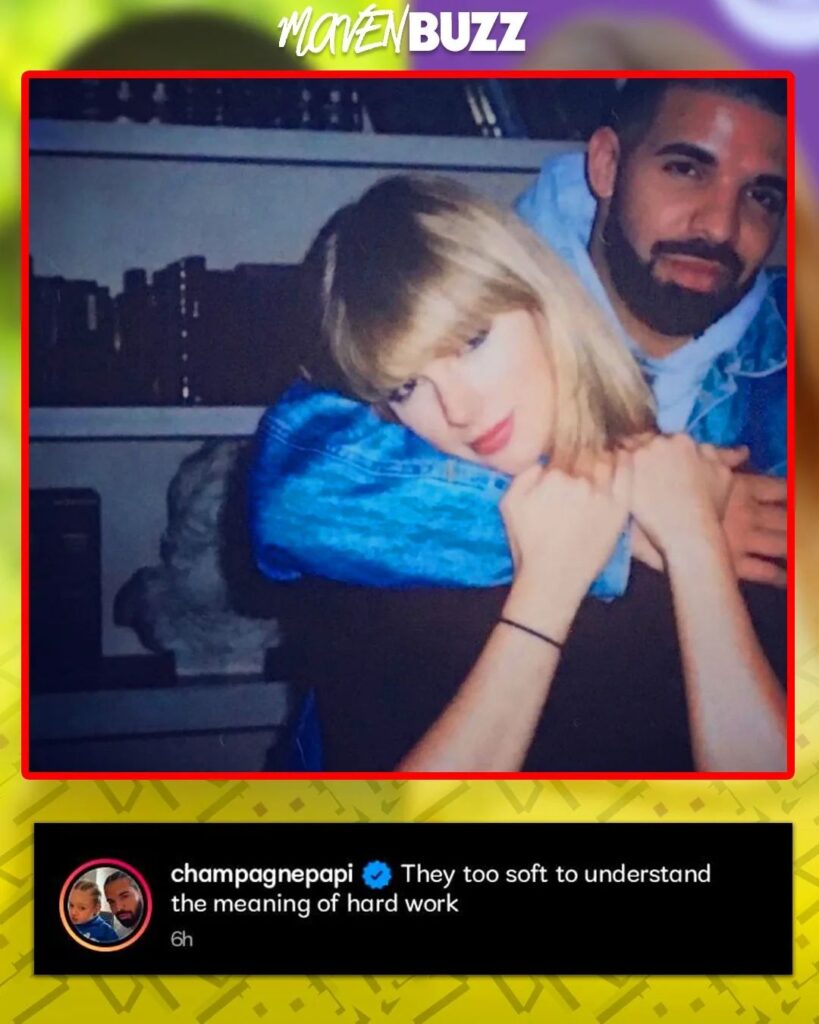 After seeing the Instagram picture fans made their assumptions. One fan tweeted, "The world needs a rapper and taylor swift song at this point." While another one said, "Drake wouldn't randomly post a photo with her just like that…looks like the collaboration is really coming."