AIB co-founder Tanmay Bhat and Ritviz came together on the occasion of World Music Day to make a huge announcement on Instagram. 
Ritviz is an Indian digital music producer, and the personality behind the masterpiece "Udd Gaye" which is played at every club party, gatherings and road trips. His career propelled after his debut album, Ved followed by his sophomore album, Dev, which became an instant hit. He is not only amongst the most streamed Indie artists, but also the most sought-after names in the field.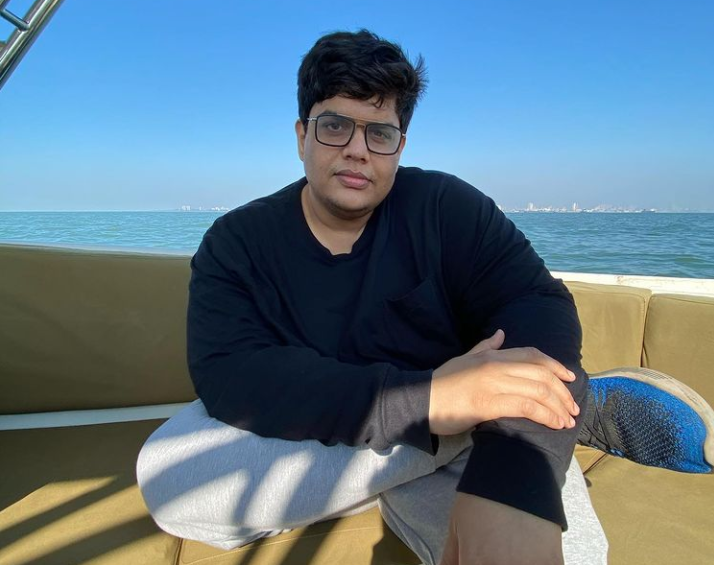 Ritviz and Tanmay have been good friends for a long time, and many know about it. Their friendship is something they cherish openly, being a strong pillar for each other. Also, it is not the first time they both came together to announce upcoming hit music.
Announcement
Stand-up comedian Tanmay Bhat recently joined with Ritviz on his Instagram Live announcing the massive collaboration between India's topmost artist including Seedhe Maut, Nucleya and Ritviz. In their 27 minutes long live session, Ritviz publicize his upcoming biggest album featuring 21 new songs. Moreover, he will drop 21 new songs in 21 weeks starting August, will feature 2 massive collaborations Ritviz x Seedhe Maut and Ritviz x Nucleya, announced in Tanmay Bhat's live session.
Nucleya is India's prominent electronic music producer popular for hits like Bhayanak Atma, Laung Gawacha, Bass Rani and more. Whereas, Seedhe Maut is the evolving Indian hip-hop artist. He is one of the most talked-about names in the hip-hop community and the force behind some biggest records in recent times.
It will be the joy to watch all of these talented artists come together for a major music drop in the later 21 weeks.
Follow us on Instagram & MavenBuzz for daily news and updates.