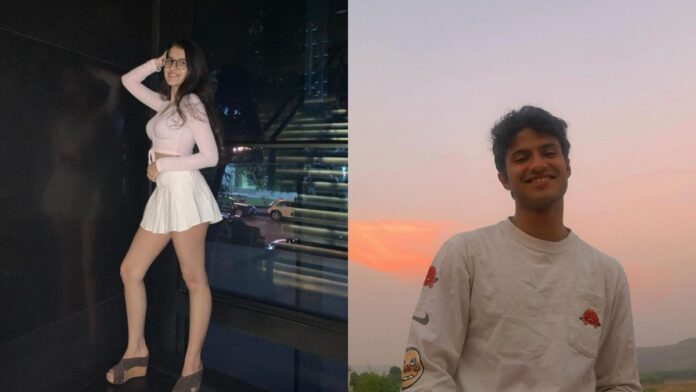 Rising YouTube star Taneesha Mirwani popularly known by her online alias Taneeshow is an 18-year-old video content creator from India who is the part of budding creators from the 'pandemic generation.'
Her usual basket of videos includes reaction videos, commentary videos and is even often seen making videos on various other issues. As of now she has 166k subscribers on YouTube and 232k subscribers on Instagram. Read more about her here.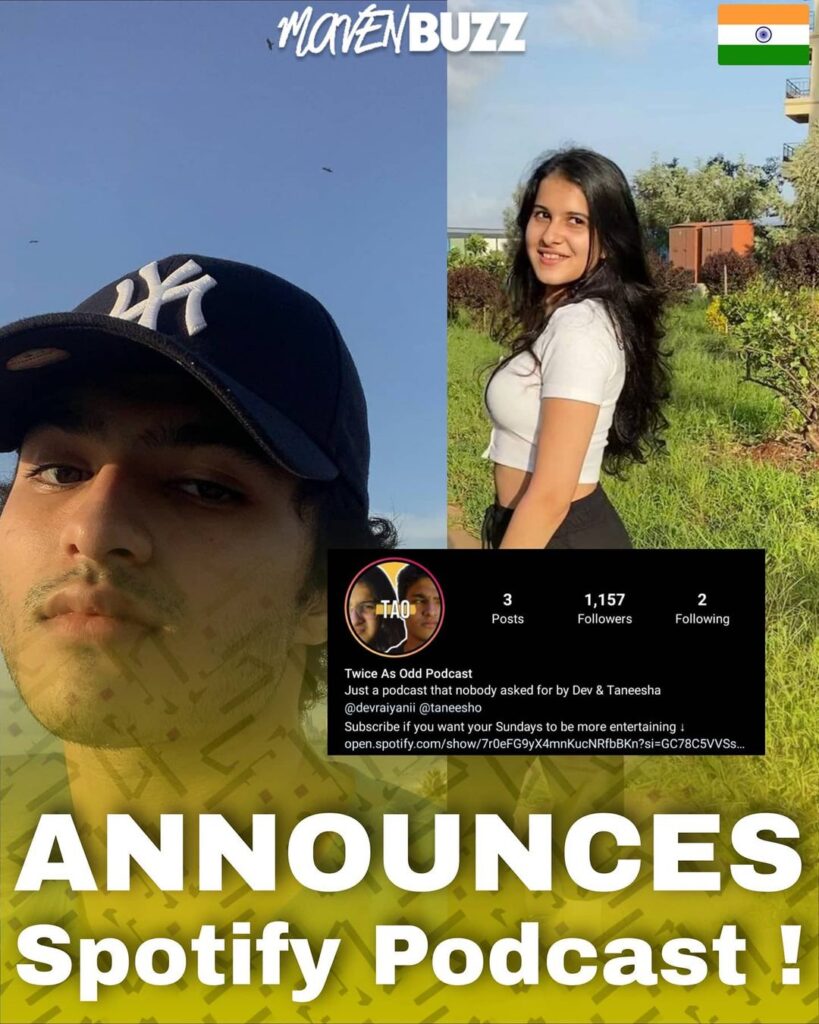 One more of such a generation of YouTubers is Dev Raiyani. He incorporates vlogs, Q&As, challenges, collaborations, and more into his content. He is seen collaborating with Taneeshow often. Currently he has 99k subscribers on YouTube and 187k followers on Instagram.
The duo has now teamed up once again but this time for a podcast. Their podcast is available on Spotify named as "Twice as Odd." As of now they have just released one episode which talks about "Teenage relationships."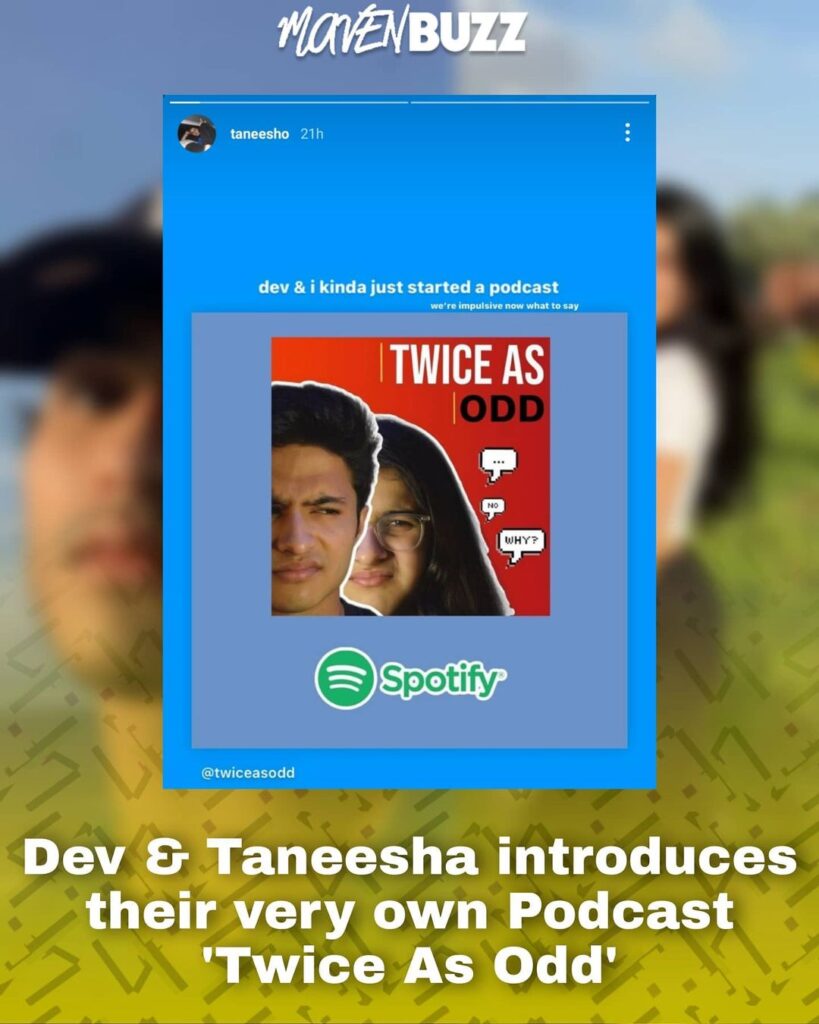 The podcast description summaries the episode as "We are just two irrelevant "influencers" talking about irrelevant, and maybe sometimes relevant, topics every Sunday"
"The topic for this episode is "Teenage Relationships", an area where both of us have a lot of expertise lol," he continued.
Follow us on Instagram for daily news and updates.