The newest Korean series is already on its way to be Netflix's top non-English show. The brand new thriller series Squid Game has "a very good chance" of becoming Netflix's most popular show ever as said by co-CEO Ted Sarandos.
On Monday, the Head of content at Netflix Sarandos said at the Code conference in Los Angeles, "There's a show on Netflix right now that is the No. 1 in the world, like everywhere in the world. It's called Squid Game. Squid Game will definitely be our biggest non-English language show in the world, for sure."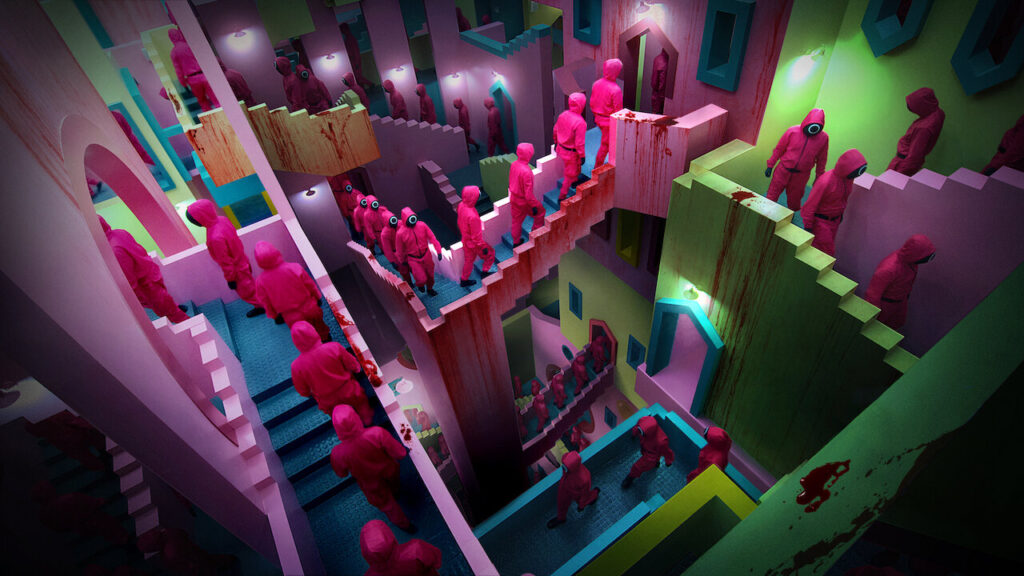 He further added that there's "a very good chance it's going to be our biggest show ever." However in the statement he did not specify the metric used to evaluate the series' popularity.
Usually, the streaming giant Netflix ranks the popularity of the series by the number of people watching a title for at least two minutes in the first 28 days of release.
Squid Game was released September 17th, which gives it only 11 days of viewership time. Even then it was receiving good viewership which is the reason why the head on content talked about it.
Here's the current list as it stands in terms of the most popular Netflix original series (individual seasons):
Bridgerton: Season 1 (82 million)
Lupin: Part 1 (76 million)
The Witcher: Season 1 (76 million)
Sex/Life: Season 1 (67 million)
Stranger Things: Season 3 (67 million)
Money Heist: Part 4 (65 million)
Tiger King: Season 1 (64 million)
The Queen's Gambit (62 million)
Sweet Tooth: Season 1 (60 million)
Emily in Paris: Season 1 (58 million)
"We're trying to be more transparent with the market, with the talent, with everybody," Sarandos said Monday.
Follow us on Instagram for daily news and updates.