The recently released popular Korean series Squid Game which broke the internet completely is now coming back with Season two as confirmed by the show creator, Hwang Dong-hyuk.
Creator Hwang Dong-hyuk confirmed to the Associated Press at a screening and Q&A which took place in Los Angeles for the Netflix's Korean drama series about the second season. It also managed to reach the top chars to be Netflix's top non-English show. 
Even the Head of content at Netflix Sarandos said at the Code conference in Los Angeles, "There's a show on Netflix right now that is the No. 1 in the world, like everywhere in the world." He further also mentions about the show having a very good chance of Squid Game being the biggest show ever.
The Associated Press reported on Tuesday that the creator stated the series would continue with another season as sequel. "I almost feel like you leave us no choice," he told the news service. "There's been so much pressure, so much demand and so much love for a second season."
However he said it's too early to say when the second season might go into production with Netflix but he promised that Squid Game's main character, Gi-hun, would return and "do something for the world."
"It's in my head right now," Hwang said. "I'm in the planning process currently. But I do think it's too early to say when and how that's going to happen."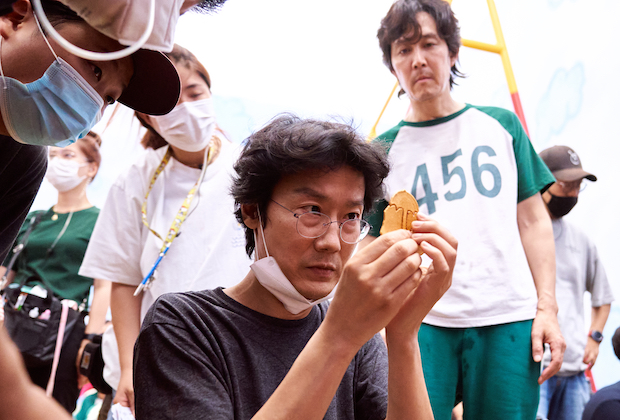 Squid Game was released September 17th and in the first 28 day of streaming on platform, which is considered for the popular show charts, "Squid Game" was viewed by 111 million users.
Follow us on Instagram for daily news and updates.