Sony/Marvel's Spider-Man: No Way Home has lifted its global cume to $1.37B in its third weekend. The movie is slinging up another $78.3 million this season in 61 international box office.
After becoming the No.1 film of 2021 worldwide last weekend, Spider-Man: No Way Home became Hollowood's overseas top movie of 2021 on Tuesday. With the UK increasing 25% from last weekend, NWH saw great holds during the new year. The total collection is now $92.4M, with Mexico grossing $64.9M. While France led all play in the session with $8.1M for a $50.2M running cume.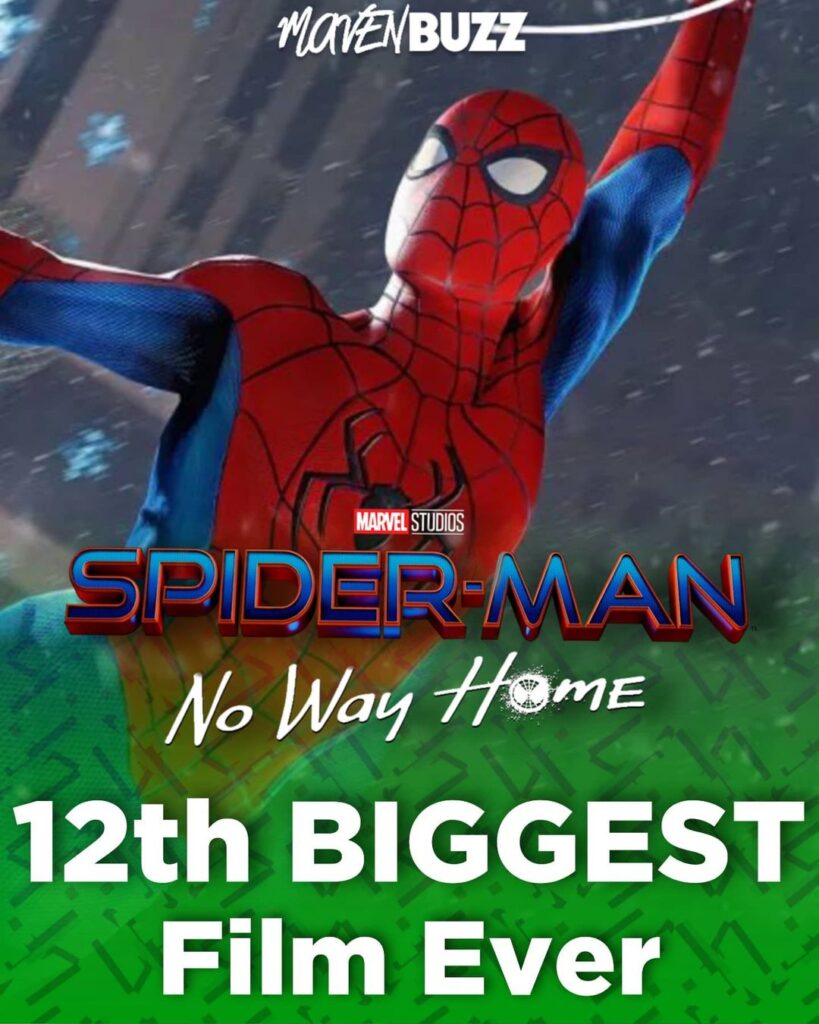 Jon Watts directed NWH noted other markets including Korea ($7.2M weekend/-43%/$51.4M), Germany ($4.5M/+7%/$29.5M), Australia ($4.4M/-15%/$42M), Indonesia ($3.4M/-46%/$22.9M), Brazil ($3.1M/-45%/ $40.2M), Russia ($3M/-51%/$34M) and India ($2.2M/-53%/$34.2M). NWH has crossed $83.1M worldwide in IMAX, of which $30.7M came from overseas.
Spider-Man: No Way Home mainly propelled box office heights by sheer fan enthusiasm. ComicBook.com's writer Spencer Perry awarded it a 4 out of 5 scores in his review. He wrote, 'NWH marks a clear line in the sand for this character, a delineation point of where things might go. Throughout the movie, the implication is that this huge story must be told so that things can go back to being smaller, friendly-neighborhood sized, but can they? Will Marvel and Sony allow a follow-up to this movie to actually be contained?'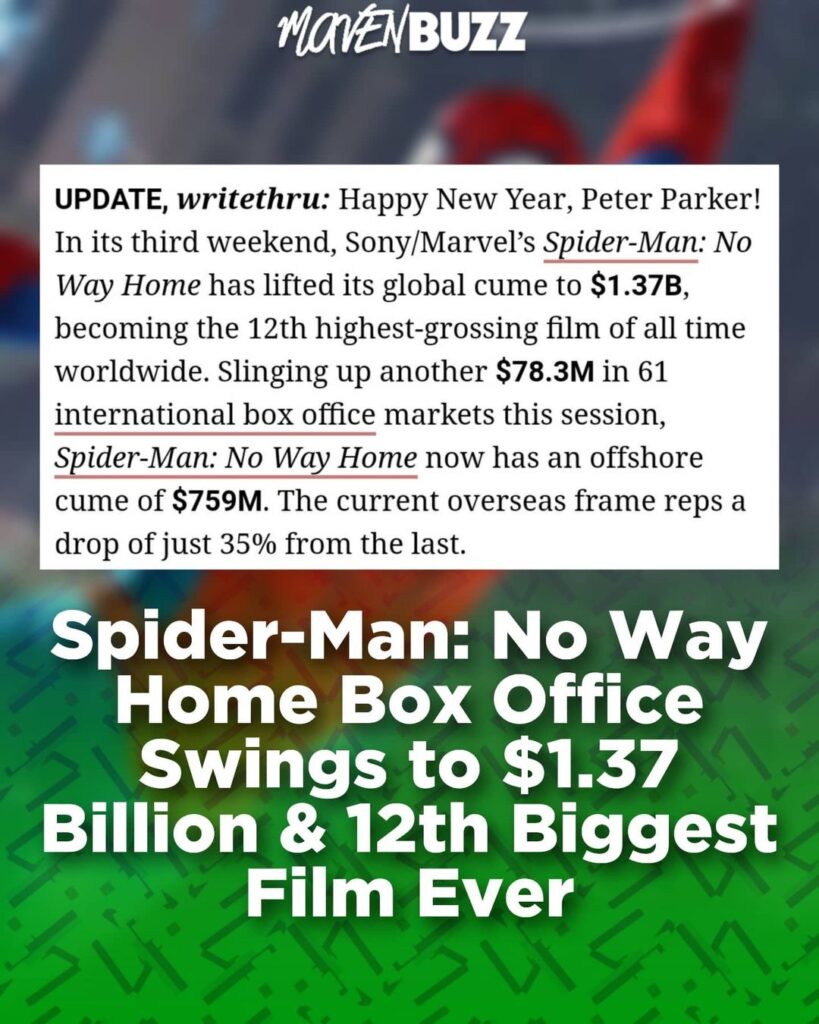 The movie involves how Spider-Man identity got revealed in front of the world. He is no longer able to divide his normal life as Parker from the stakes of being a superhero. When Doctor Strange tries to help Parker, the stakes become more dangerous.
Follow us on Instagram for daily news and updates.