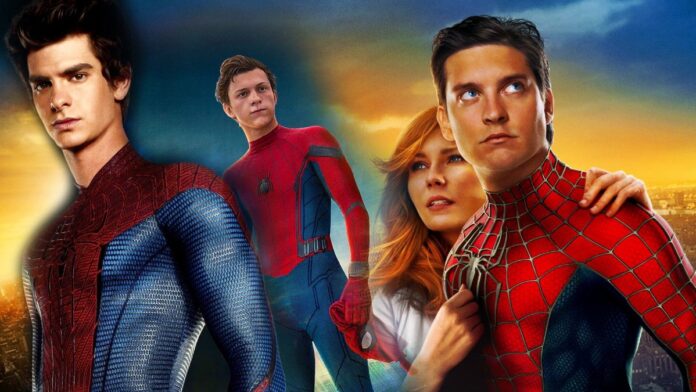 With the already hyped up superhero fans all excited for the next installment of Marvel Studio's Spider-Man 3, one more good news added up the hype. The news of Tobey Maguire, Andrew Garfield, Kirsten Dunst, and Emma Stone joining the team has taken the excitement to next level.
Andrew Garfield will play as Peter Parker, Kirsten Dunst as MJ, and Alfred Molina as Doctor Octopus. Tobey Maguire as Peter Parker and Emma Stone as Gwen Stacy is also undergoing negotiations to return to the film franchise, reported by Collider this Tuesday.
The stars of the two earlier movies will be joining current Spider-Man, Tom Holland, and current MJ, Zendaya. One might ask what are they going to do with three Spider-Man in a single movie.
As shown in the animated movie, Spider-Man: Into the Spider-Verse, multiple Spider-Verse were shown. It is speculated to be the most ambitious crossover in the MCU so far and is every Spider-Man fan's dream come true.
This news of multiverse heroes uniting together created a huge wave of reactions. Fans were going crazy to see all of their past heroes fighting together in a single movie.
While a lot of fans were also disappointed as they believed that too many characters spoil the broth and it seems to be the fate of most superhero movies. They also mentioned that this multiverse theory would just cause confusion in the movie.
Follow us on Instagram for daily news and updates.