George Cacioppo, the senior vice president at Sony Interactive Entertainment has been terminated from his position at the company after he was reportedly appeared in a paedophile sting operation's video.
He was working on the Engineering of the PlayStation Network since 2013. The Sony executive was allegedly caught trying to have sex with a decoy set up by a cyber group as a 15-year-old boy for a paedophile sting operation
According to the video shared by People vs. Preds, the vice president started talking with a person who claimed to be 15 years old on Grindr, a social networking app for gay, bi and trans people.
Cacioppo was also alleged to have exchanged pictures as well as shared his address with an intent to have sex with the 15-year-old decoy. The video surfaced showed a cameraman approaching Cacioppo who was using 'Jeff' as the disguised name for this meeting.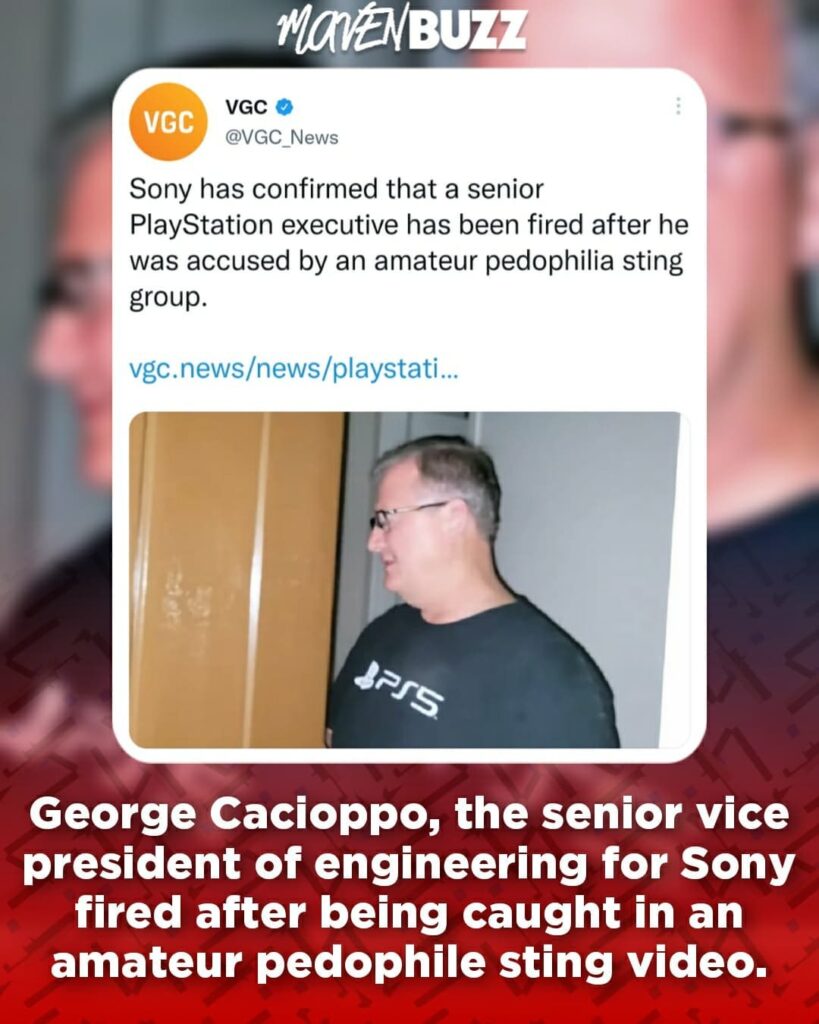 He could be seen answering the door while wearing a PS5 T-shirt. However, as he notices the camera, he walks back into the house, closes the door and refuses to answer any question from the cameraman. With no response from the 64-year-old VP, the cameraman yells that he would call the police.
In a statement issued to Cnet, the entertainment company confirmed that Cacioppo has been terminated from his position with immediate effect. "We are aware of the situation and the employee in question has been terminated from employment."
 Follow us on Instagram for daily news and updates.