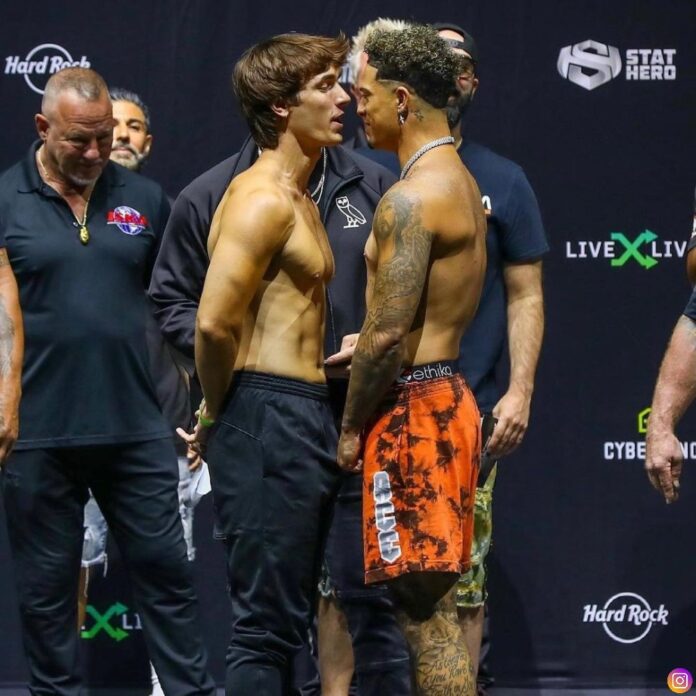 The company behind the YouTube vs TikTok boxing event, Social Gloves Entertainment, had been accused of going bankrupt.
TikTokers Vinnie Hacker and Josh Richards on their recent appearance of BBFs podcast claimed that none of the fighters have been paid by the company and has filed for bankruptcy.
Now the company has responded to this via a statement released on their social media platforms. They clarified that  they're trying to pay everyone who participated in the Battle of the Platforms event. The platform then claimed that they'd hired a "first-class forensic auditor" to make sure all the revenue is accounted well.
"Before people start any rumors, we are working tirelessly to verify the financial results of the Social Gloves event. We have hired a leading accounting firm, as well as a first-class forensic auditor, to make sure that all amounts are properly accounted for. Our sincere hope is to pay every fighter and every talent who participated in this spectacular event in a reasonable timeframe.
"Please continue to send us your receipts, as it assists in verifying the total amounts earned," Social Gloves Entertainment said in the statement."
With these the rumours also state that the  YouTube vs TikTok boxing event only managed to get 140k PPV sales which is the sole reason for the fighters being unpaid.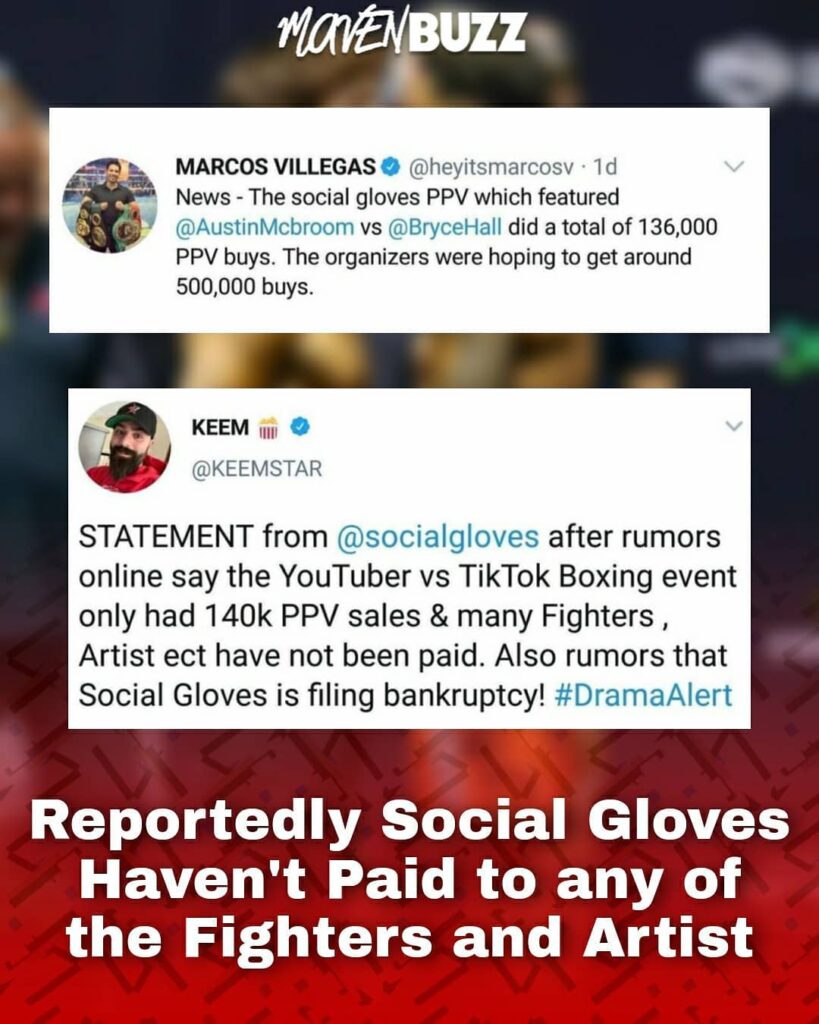 Follow us on Instagram for daily news and updates.