Tekashi69 (Daniel Hernandez) is an American rapper who's under home confinement for racketeering, carrying a firearm, assault with a dangerous weapon, and conspiracy to murder got released back on April 2.
Since then, he's been under home surveillance and also has become discussion on Social Media with his return on Instagram. Daniel is not allowed to leave home except for legal visits and medical appointments.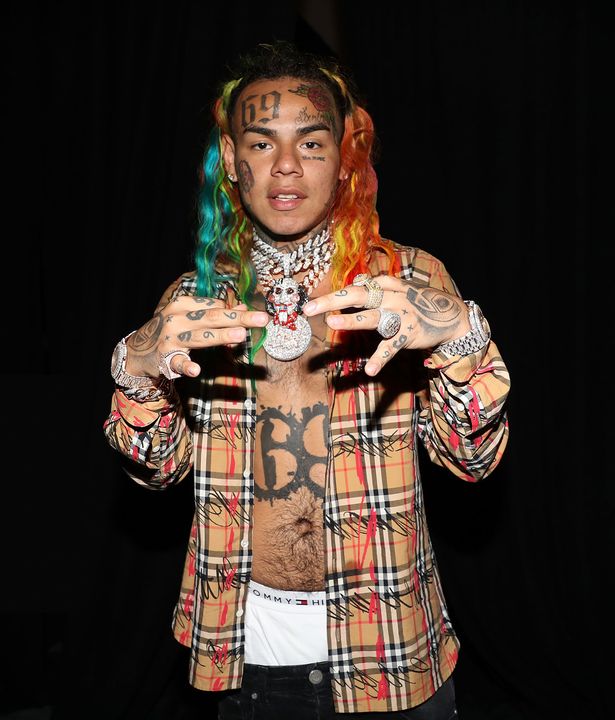 It's only been a month since 24-year-old got released because of covid19 concerns, and he's already Breaking Social media and YouTube records.
Tekashi dropped his biggest first hit 'GOOBA' under home confinement on Friday, May 8, which fired up the whole YouTube within 24 hours destroying the biggest 24-hour debut for a hip-hop video in YouTube history with 43million views, surpassed Eminem's Kill Shot with 38.1M views. GOOBA also debuted at atop of Billboard Hot 100 next week.
Tekashi also went LIVE on his Instagram to interact with fans, ranting about his money and music as viewership of the live hit the two million mark. HE dominated every Instagram LIVE record until now with 2M viewers tuned in.
It's not even a week now and GOOBA is on the way to destroy every YouTube record. 'GOOBA' recently achieved a new milestone becomes fastest music video by an American artist to hit 100M views.
Tekashi SixNine celebrated on his Instagram sharing a post said "134,000,000 not even a week these rappers could never."
Read our other articles on Tekashi here – Tekashi69 Invited Every NY Rappers on IG Live, Tekashi 69 Destroyed Eminem's Record.
Follow us on Instagram for fastest news and updates.