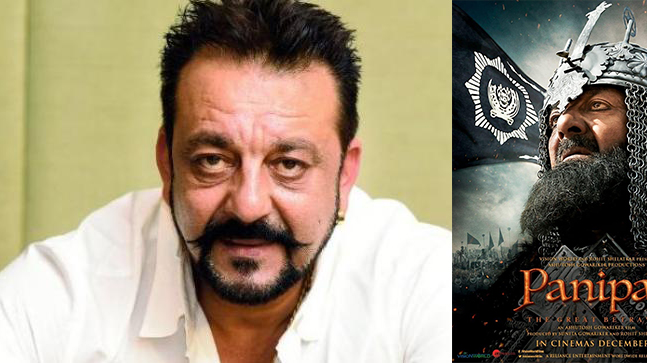 According to reports Sanjay Dutt was working in Ashutosh Gowarikar next film called Panipat which is based on third battle of Panipat. Sanjay Dutt is an Indian Actor and Flim producer who has won several awards for his best performances.
Finally the Wait is over Sanjay Dutt recently shared on Instagram his Panipat's intense look and movie's first Poster with caption, "Ahmad Shah Abdali – Death strikes where his shadow falls. Panipat trailer out tomorrow. #PanipatLook" where he will be playing role of an Afghan ruler Ahmad Shah Abdali.
Besides that movie also casts Arjun Kapoor and Kirti Sanon . Kirti Sanon will play the role of Parvati Bai while Arjun Kapoor play as her husband Sadashiv Rao Bhau.
Kirti Sanon while talking about her role said "It is a great story that needs to be told. I like the character of Parvati Bai, especially the way Ashu sir has written it. It did attract me as I have never done something like this before. I was initially confused like how come he thought of me to play this Marathi girl because I am a North Indian, Punjabi."
"I was a little surprised. But I did not want to let go of the opportunity to do a period film with a director, who is a legend in that space. It is very different from what I have done and so it becomes exciting and challenging at the same time. That is how you break certain barriers," she added.
The film will be hitting the screens on December 6,2019.