The cast of RRR including Ram Chandra, Jr NTR, and director S.S Rajamouli appeared in the latest episode of Bhuvan Bam's Titu Talks. The stars from the south were on Titu Talks to promote their upcoming film.
RRR, the film of S.S Rajamouli is one of the most anticipated movies of the year. This movie was slated to hit the screens earlier this year on January 7. The movie is featuring Ram Charan and Jr NTR in the lead roles. The cast of the movie started promoting it on different platforms back then. The release of the movie had to be postponed due to the rise of COVID-19 cases in the country.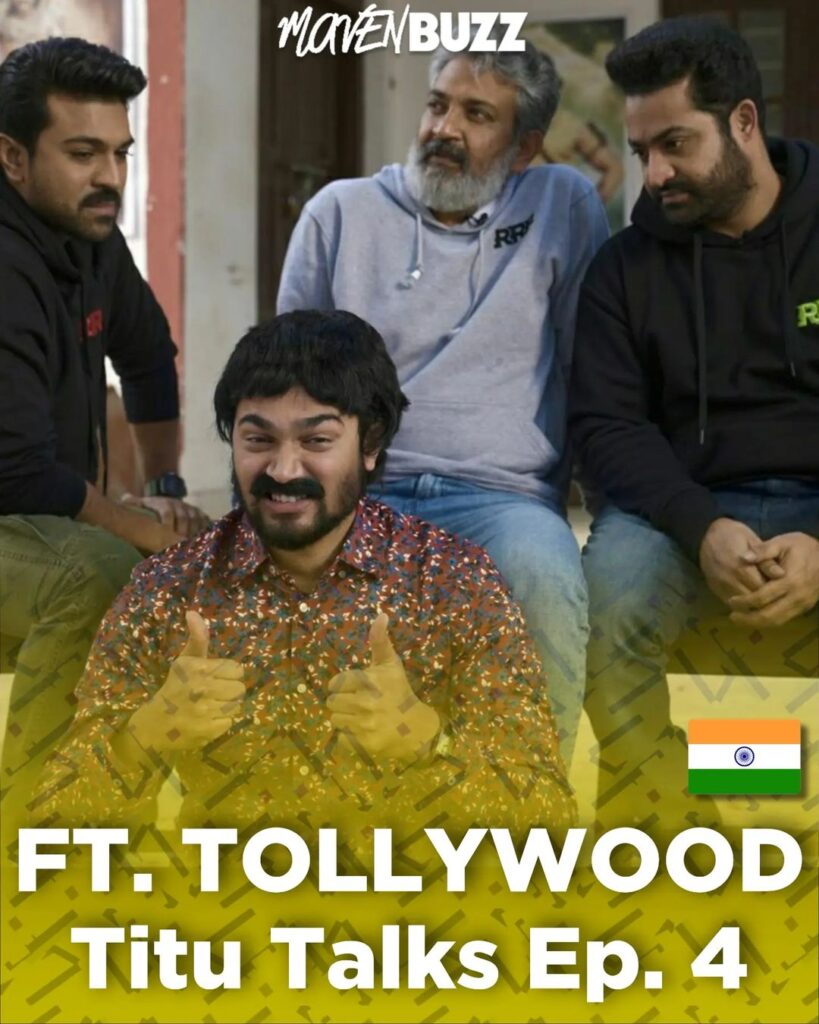 The director and lead cast of the movie are all set to promote the movie as it will be released in theaters on March 25, 2022. RRR lead cast Jr NTR and Ram Charan and S.S Rajamouli recently made an appearance on Titu Talks. Charan, Rajamouli, and NTR graced the show to promote RRR and Bhuvan shared a photo from the shoot of this fun episode. Bhuvan Bam also disclosed the release date of this upcoming fun episode with the team of RRR.
Sharing a picture from the sets of Titu Talks, Bhuvan wrote on Instagram, 'Such an enthusiastic picture! TITU TALKS EP: 04 drops tomorrow on my channel. Let's Go!!.' The episode of Titu Talks featuring Jr NTR, Ram Charan, and S.S Rajamouli will air on March 15 on the YouTube channel of Bhuvan Bam. Bhuvan has earlier hosted celebrities like Karan Johar and Shah Rukh Khan on his talk show Titu Talks. Bam also interviewed Jhonny Sins, the popular porn star on his show.