Sons of Manchester United legends Wayne Rooney and Cristiano Ronaldo are all set to team up together at the same club's youth academy. With the recent news of a star Portuguese striker being transferred to Manchester United, his son seems to follow in the footsteps of his father.
Despite interest from Premier League champions Manchester City he signed a two-year contract with the Red Devils. Also Ronaldo Junior will be playing in the youth team along with United legend Wayne Rooney's son, Kai Rooney.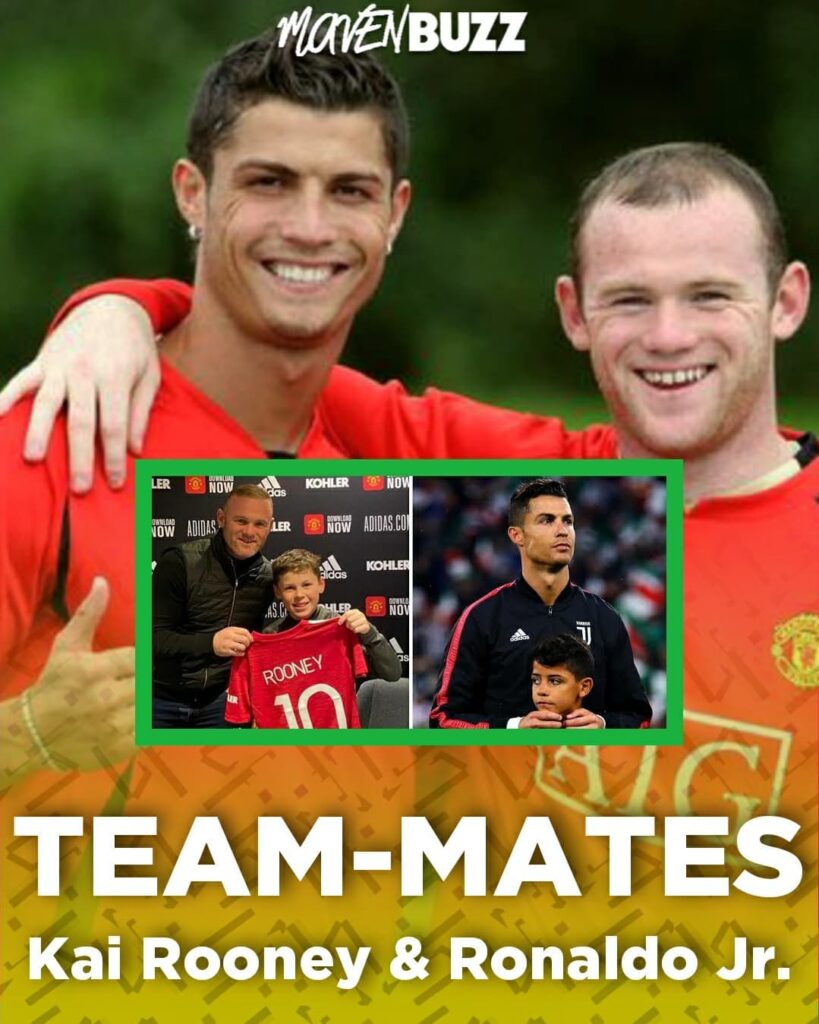 Even Ronaldo and Rooney played as teammates at United for five years, now their sons will carry on their legacy. Cristiano Jr was at Juventus' academy since 2018, while Rooney's son, Kai, was signed to United last year.
Ronaldo, who's currently on international duty, will make his second appearance for United where he will face Newcastle United. About the signing of Ronaldo, ROoney said, "Ole (Gunnar Solskjær) will certainly know that he's in a position now where he needs to start winning these big titles with the big players they've brought in. For their development, to get back to the next step now is to start winning titles."
Follow us on Instagram for daily news and updates.