Former Brazil football star Ronaldinho Gaucho on Monday, was released from Paraguay by the Judge Gustavo Amarilla after a five-month house arrest. He was arrested when he tried to enter the country with a forged passport.
The judge also released Ronaldinho's brother, Roberto de Assis Moreira who was arrested for the same charges. Both of them were kept under house arrest in a hotel in the capital city of Paraguay, Asuncion.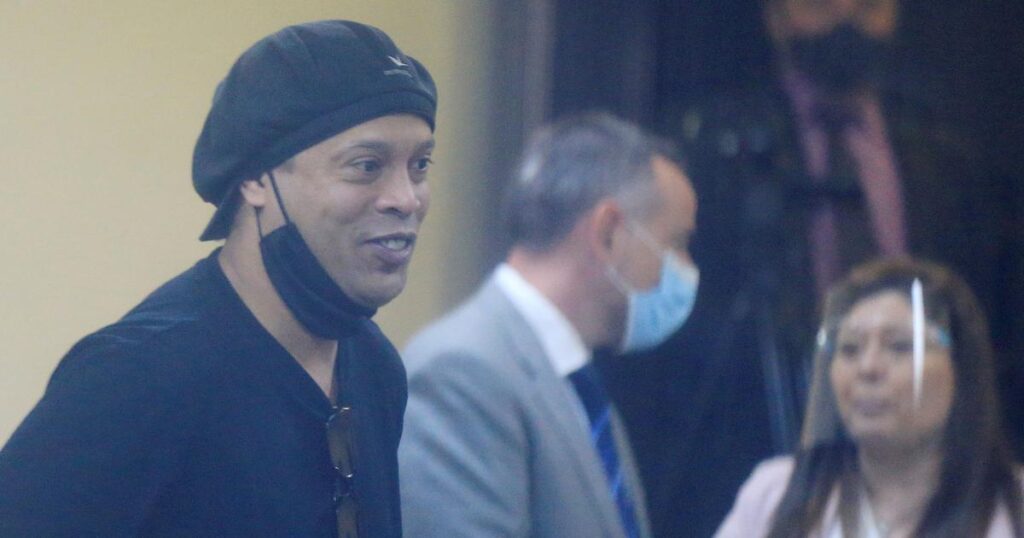 A judge in Asuncion agreed to a "conditional suspension" of charges, effectively clearing the player of any responsibility for the crime but ordering him to pay $90,000 in costs, which would be donate to charitable organizations.
"The precautionary measure of arrest is lifted, there are no more restrictions placed by Paraguayan justice," Judge Gustavo Amarilla told the court.
Dressed in jeans, a black beret and black shirt, Ronaldinho accepted the condition which include to pay the charges for his as well as his brother which were $110,000.
Ronaldinho was arrested on March 6 along with his brother and business manager when they tried ot enter Paraguay with forged passport.
They were held in jail for 32 days before being released into house arrest in a top Asuncion hotel after paying $1.6 million in bail.
Follow us on Instagram for daily news and updates.