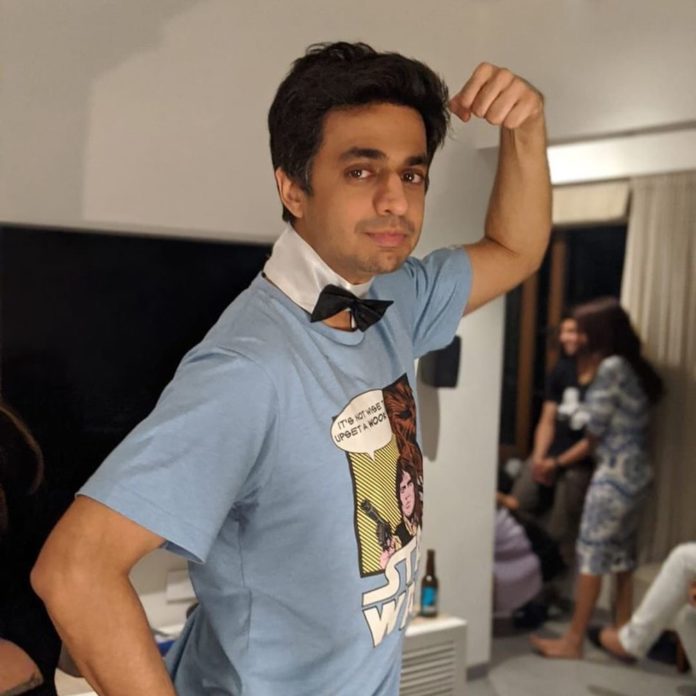 Rohan Joshi is an Indian comedian, writer, actor, performer, television presenter. He also was the co-founder of now defunct comedy group AIB. Joshi scripted and starred in several YouTube sketches for All India Bakchod. Rohan Joshi also has his own special on Amazon Prime Video by the name "Wake and Bake."
Recently, an old video of a female stand-up comedian by the name Agrima Joshua went viral. In the video the comedian was seen making derogatory jokes about Chhatrapati Shivaji Maharaj. She received numerous abuses and even rape threats.
Read the entire controversy of Agrima Joshua here
Rohan Joshi's controversy
After Agrima's controversy, netizens started digging old tweets, videos anything they could get their hands on which made insulting comments about politicians and Hindu deities. They found Rohan's old tweets which insulted politicians.
Rohan Joshi's old tweets surfaced regarding a few prominent ministers started circulating again and went viral on Twitter. As a raged response to this, his phone number and address were circulated, because of which he started getting threat calls at 2 am.
The tweets read about wanting the entire Pawar family dead. He did a lot of insulting tweets over Raj Thackeray as well.
Rohan on threat calls
Rohan Joshi came up on Instagram to address this issue on July 14 about the abusive messages and threats he received due to his number and address being leaked. He also apologized for hurting religious sentiments and requested everyone to 'leave (his) family alone'.
Rohan uploaded a post on Instagram which said that, "Going offline for a few days. Number and address have been leaked, so the last few days have been a circus of abuse, threats, 2 am phone calls and anxious spirals. See you on the other side whenever I guess. I'm sorry if I offended anyone's sentiments with my words and I apologise without any qualifications and reservations for any words I have spoken that have hurt someone's religious sentiments. Please leave my family alone."
FIR against Rohan Joshi
Advocate Ashustosh Dubey from Bombay High Court has filed a FIR against Rohan Joshi for violating provisions of IT Act. The notice mentioned that, "Aforesaid post which has come to my notice is vulgar, indecent and highly objectionable." This FIR is subject to a tweet made by Rohan Joshi regarding Salman Khan which "directly insults and hurts Sentiments of Hindu Community."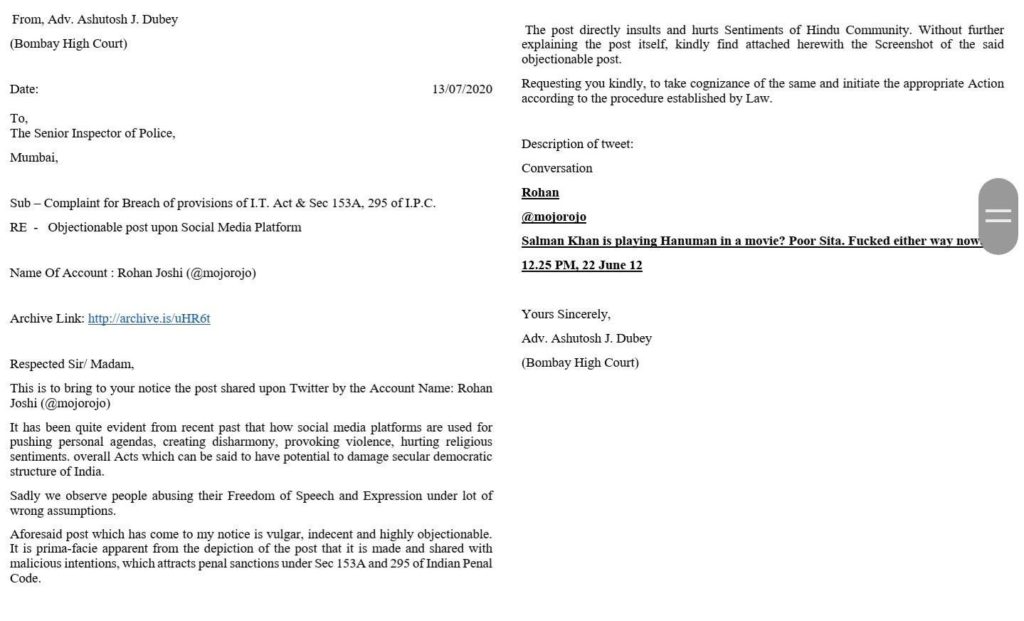 Follow us on Instagram for daily news and updates.