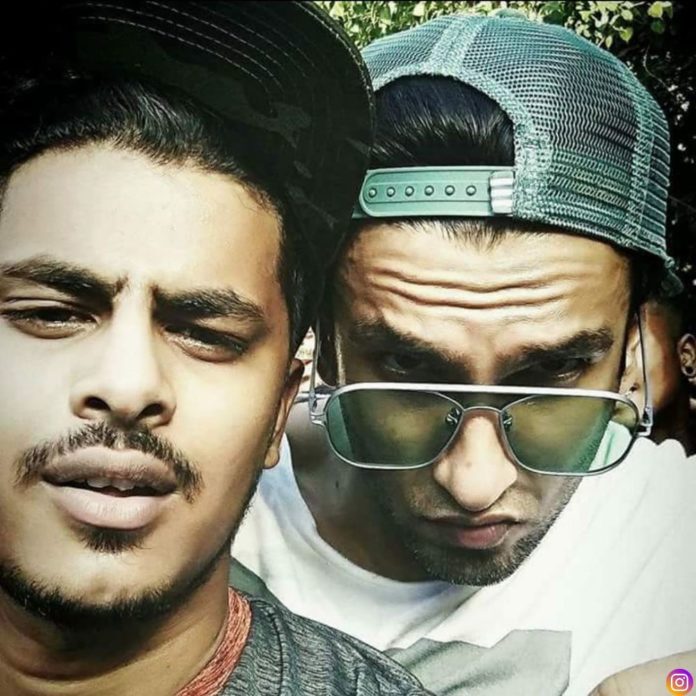 Ranveer Singh is one of the most prominent and popular actors from Bollywood. He is well known for his versatility in acting and is also the recipient of several awards including four Filmfare Awards. He is among the highest-paid actors in the country and has featured in Forbes India's Celebrity 100 list since 2012.
After starring in recent blockbuster film Gully Boy, Ranveer Singh announced of his new independent music label, IncInk Records in March 2019. He partnered with filmmaker Navzar Eranee for this project. Without wasting any time he signed SLowCheeta, Kaam Bhari and Spitfire to his label.
Ranveer expanding hi Label
Now, Ranveer is all set to launch new hip hop artiste, Devil The Rhymer, whose real name is Abhay Prasad. Ranveer said, "He is a brilliant artist and a true poet of his generation. At just 21, he is definitely an artist who is set to take the centre-stage in indie rap/hip-hop industry of India. His flow is unique and matchless. He can spit like a machine gun in a manner unseen or unheard before. He stands out and his style is very striking."
Ranveer recalled: "Before I knew his name, I heard him rap. I was like who is that guy? (He is) Speed, depth and fearlessness at its highest expression. I want that feeling to be immersed in his artistry as a listener. I can't wait for the drop!"
Ranveer also commented about his expansion of the label by signing new artist, he said, "Our passion project is a platform for budding musicians who we believe will change the music industry in the near future and the signing of Devil is one step forward in that direction."
Ranveer's label is also dropping their latest song, "Mehfil-E-HipHop".  The new track will feature all the four talents from the label. This new track is all set to drop Today as of 29th July. He also gave a little teaser of the song.
The song "Mehfil-E-HipHop" is out now through the IncInk label's YouTube channel. Comments section is flooded with positive response for the new rapper signed to the house. The aggressive flow of Devil The Rhymer, the newest addition to the label was loved by everyone. The track features each artist with their own individualistic style and flair.
Follow us on Instagram for daily news and updates.