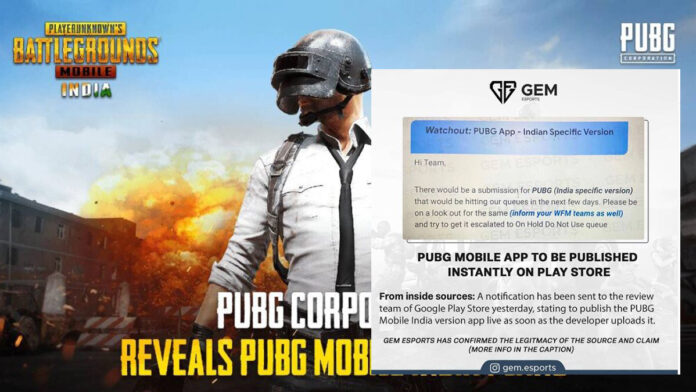 PUBG Mobile along with 118 Chinese apps was crushed in between the conflicts of India and China as they pose a threat to the national security and privacy of the citizens of India.
Fans finally received a piece of good news on 12th November, a major official announcement from PUBG Corp – The relaunch news of PUBG mobile in India. The company joined hands with Microsoft Azure to host PUBG Mobile back in India. PUBG Corporation officially revealed relaunch of the game in India with special Indian-specific version.
The game website has been setup, teaser release and several official accounts on social platforms. With everything going on, fans are eagerly waiting for the official release date announcement. Various speculations have been made until now, but the release date is still a mystery.
However, yesterday a piece of news created an uproar among PUBG Mobile gaming community in India. The news is about a notification sent to the review team of Google Play Store. It is a request to not keep the app in review before publishing. This means the app will be published as soon as the developer uploads it on Google Play Store. Check the post below:
Also, PUBG Mobile India is available for certain influencers to play right now, but they cannot share the details or clips about the game yet. Influencers can upload videos of PUBG Mobile India version one day before the actual release date. It means we can easily figure out the launch of the game for Android. The game will release the next day after the influencers share the video of PUBG Mobile India on YouTube.
Follow us on Instagram for daily news and updates.