Popular rapper Post Malone is the latest celebrity who has jumped onto the NFT craze by dropping almost $1 million on two non-fungible tokens from one of the most desired collections on the market place.
The "Sunflower" singer-songwriter has purchased into the Bored Ape Yacht Club. He owns the ape #961 and #9039 which he bought for a combined total of 160 ETH.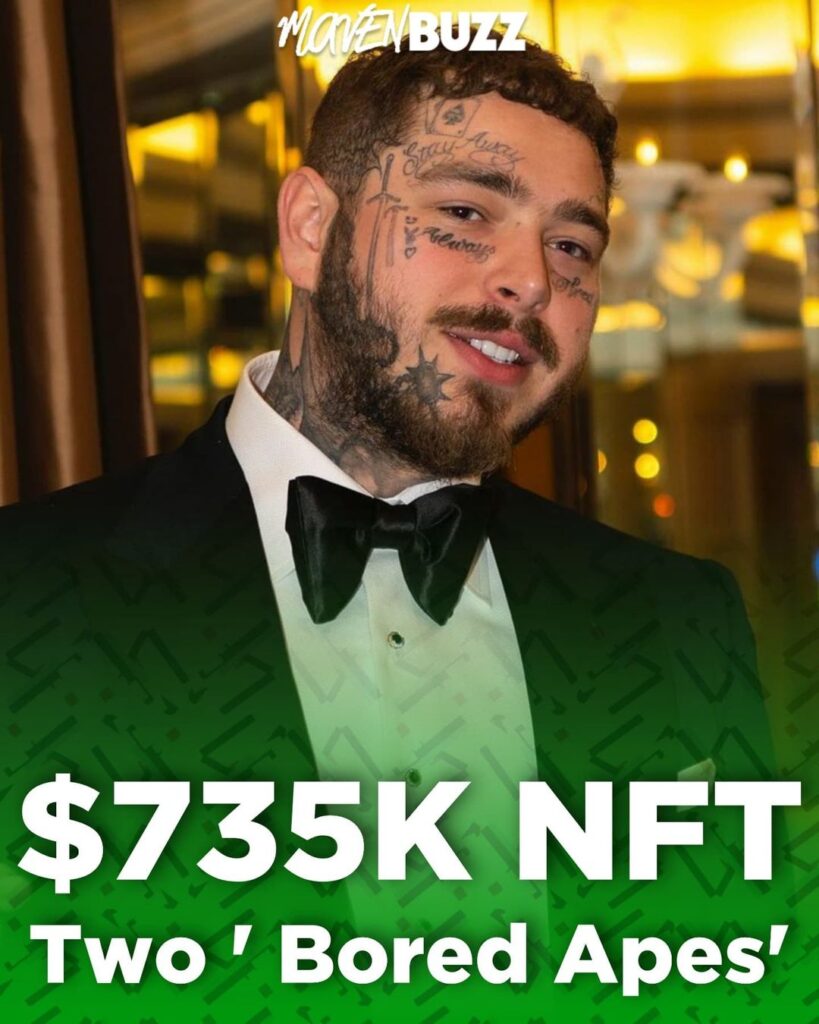 At the time of writing, Ethereum is priced at $4560 per coin, this equated to Posty dropping a total of $750,000 on his two Bored Apes. A Twitter account named @moonpayhq shared a video of Malone making the NFT purchase on OpenSea, a popular marketplace for NFT sales.
In the video, the rapper could be heard saying, "My friends are gonna love this, they're going to freak out. They love the cryptos, NFTs." The two Bored Ape NFTs have cowboy hat attribute common in them which is something the rapper is known for wear often.
One of the digital art is sporting a full grill of sparkling teeth along with rainbow colour suspenders with other giving mild zombie vibes.
NFTs or Non Fungible Tokens are becoming a new type of art or an digital asset. It is authenticated by blockchain, which certifies its originality and ownership.
Follow us on Instagram for daily news and updates.