Lil Pump Jetski a 19 year old rapper bit by snake.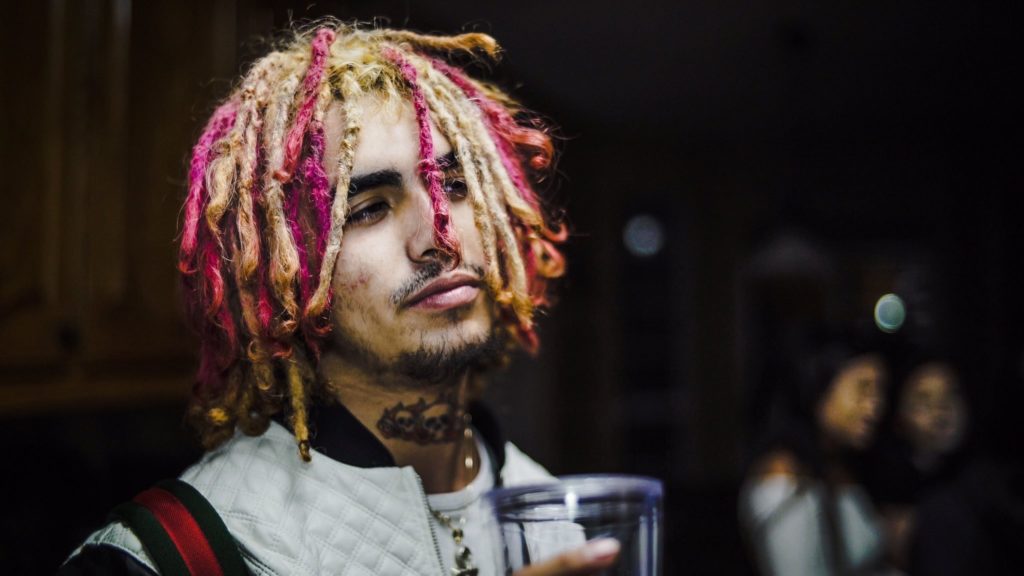 Lil pump is an American rapper and songwriter who got bit by snake during video shoot yesterday. Lil pump shared a video Instagram captioned with "I JUST GOT BIT BY A SNAKE 🐍 WTF
😂😂😂😂I CANT FUCK W NO SNAKES
I HOPE I DONT DIE" plays a clip from shoot when he got bit.
Luckily the snake that bit was non-venomous, however it wounded the lil pump as he point out camera on his hand covered with blood.
Lil pump was seen sitting on white staircase at video shoot while handler pass down the snake to him, just in seconds the snake bites on hands of rapper causing him to toss the snake.People around was screaming at the moment in clip.
Lil pump saying "Look at my hand .. I just got bit by a snake " in video clip.
The video on Instagram gained attention of some stars Including Justin Bieber, damnlongneck, hannahstocking and more.
Justin Bieber a canadian singer also commented on post to stay away form such snakes: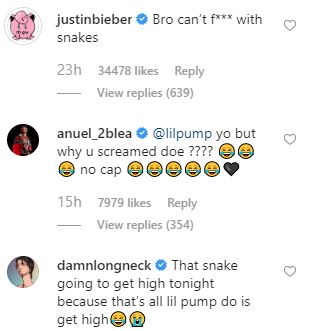 Other big names like damnlongneck and Anuel AA also shared a comment on lil pump post.