American comedian and actor Pete Davidson is officially joining the crew of Jeff Bezo's spaceship Blue Origin. The King of Staten Island will be now conquering space.
Pete Davidson will be accompanied by SpaceKids Global founder Sharon Hagle, Party America CEO and angel investor Marty Allen, University of North California teacher Jim Kitchen, and Commercial Space Technologies president Dr. George Nield on the 20th mission of the Blue Origin.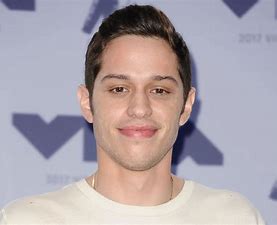 The flight is the fourth human excursion for the Blue Origin Michael Strahan and William Shatner both ventured to space on the rocket. People noted each astronaut will carry a postcard on behalf of Blue Origin's foundation for the upcoming trip with Davidson. The NS-20 flight launches on the 23rd of March at 8:30 am.
After attending a dinner party at Amazon CEO's Bezos home Davidson reportedly secured a spot on the flight. In Davidson's Curb Your Enthusiasm the trip to space also makes a great storyline. Tentatively titled Bupkis, the fictionalized version of Davidson's celebrity lifestyle is co-written by Judah Miller and It includes mixture of grounded storytelling with absurd elements depicting an unfiltered view through Pete Davidson's eyes. Pete is also linked to a few upcoming film projects. Until then he will blast off to infinity and beyond on 23rd March.