PapaOcus is young emerging Indian YouTuber mostly known for his reactions and commentary video on his YouTube channel 'PapaOcus' with 28.7k subscribers has also been involved in many controversies lately.
Ocus, majorly known for his 'Mumbiker Nikhil' Controversy where he took shots on Nikhil accusing him for stealing others ideas and design for his own Merchandise. However, Nikhil never replied directly to PapaOcus, but there were times when he defended himself on Social media about it.
PapaOcus was later seen in dispute against Lakshay Chaudhary, who's also a popular Indian Youtuber. Later, everything sorted out between them. Read the article here – PapaOcus takes stand against Lakshay Chaudhray TROLLS
Ocus recent videos on his YouTube channel are his reaction and views on YouTube vs TikTok controversy, one of major controversy on Indian YouTube that lit up the whole social media.
Recently, Ocus unveils a new SURPRISE for his Fans on Instagram handle – Reveals he started his own podcast on YouTube channel 'PersonBehindThePersona' with already four episodes down. In this podcast PapaOcus collaborated with 'Ravreal' an Indian YouTube who make Vlogs on his YouTube channel 'MoreRav.'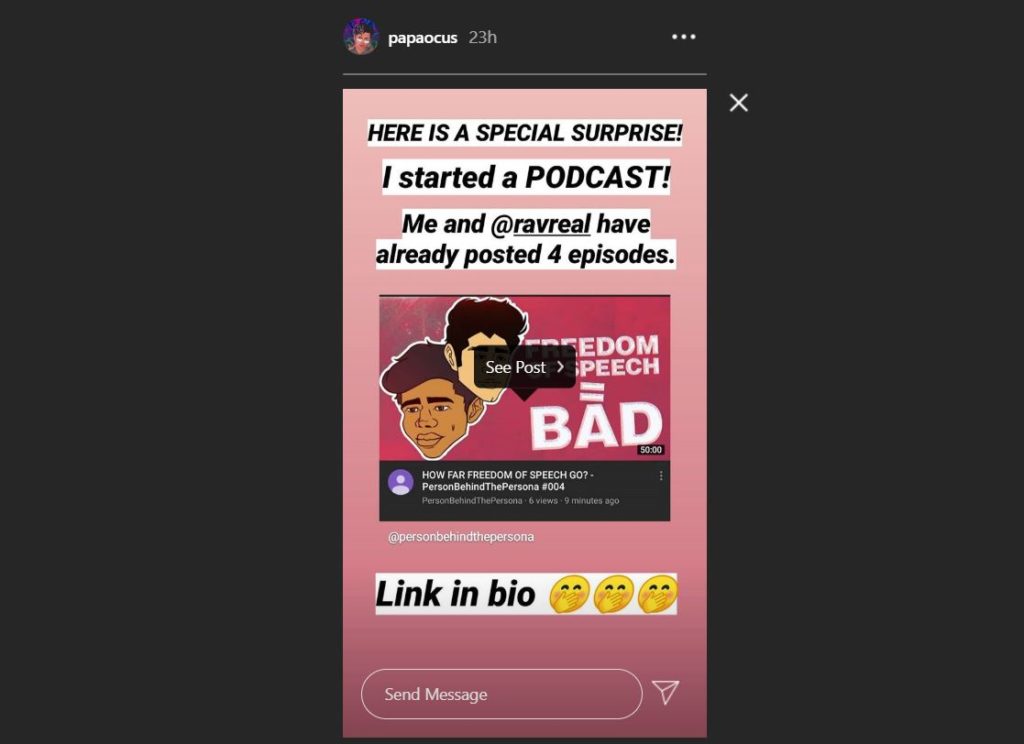 Catch PapaOcus new podcast below:
Follow us on Instagram for daily news and updates.