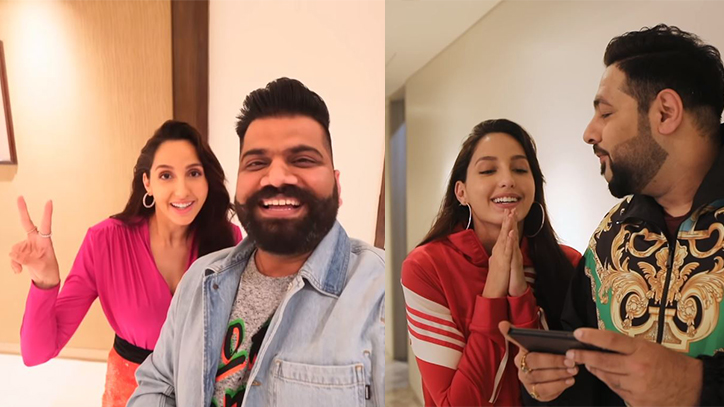 Technical Guruji (Gaurav Chaudhary) lately teased about appearance of Bollywood Dance sensation'Nora Fatehi" in his upcoming Vlog,which got released yesterday on Gaurav's Vlog channel.
Nora Fatehi met Gaurav Chaudhary at SmartPhone launch event of Honor X2. They spoke about Honor X2 features and also promoted Nora's upcoming dance movie 'Street Dancer 3' set to release on this Friday 24th January.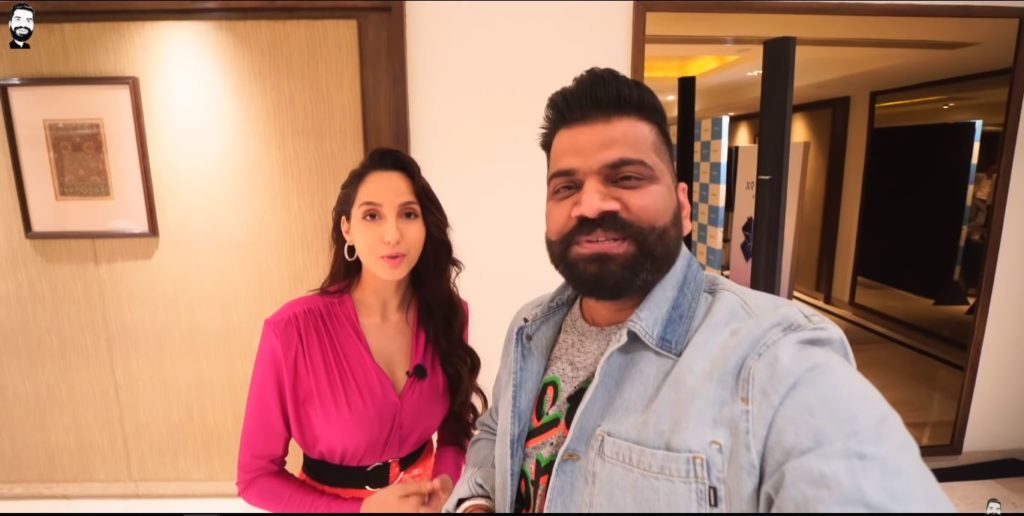 Nora also have her own YouTube channel, currently with 1.39M subscribers.
Apart from this,Nora recently challenges Badshah for 'Garmi' hook step,uploaded a video on her Instagram TV.The video context is funny,showcase how Nora pleases Badshsh for hook step.Nora Fatehi has been promoting her upcoming Dance film 'Street Dancer 3' on every platform.
The movie will be out in theaters on 24th January 2020.