Mr. Beast brought together Top 32 Youtubers and influences to fight in The Creators Game, rock-paper-scissor at-home live stream tournament for a cash prize of $250,000, which they will donate to their choice of charity.
However, one of the player made a huge mistake by leaking the Mr. Beast's Phone number during the live stream. Participants were warned – not to stream the tournament live on their channel instead redirect their viewers on Mr.Beast's YouTube channel for charity stream.
A professional Fortnite player 'Tfue' not only failed to follow the instructions but also accidentally leaked Mr.Beast's phone number and code to get into the competitors chat group.
Soon after, Tfue tootk it on Twitter to apologize Mr Beast tweets: "I'm so fucking sorry @MrBeastYT I fucked up so bad fml."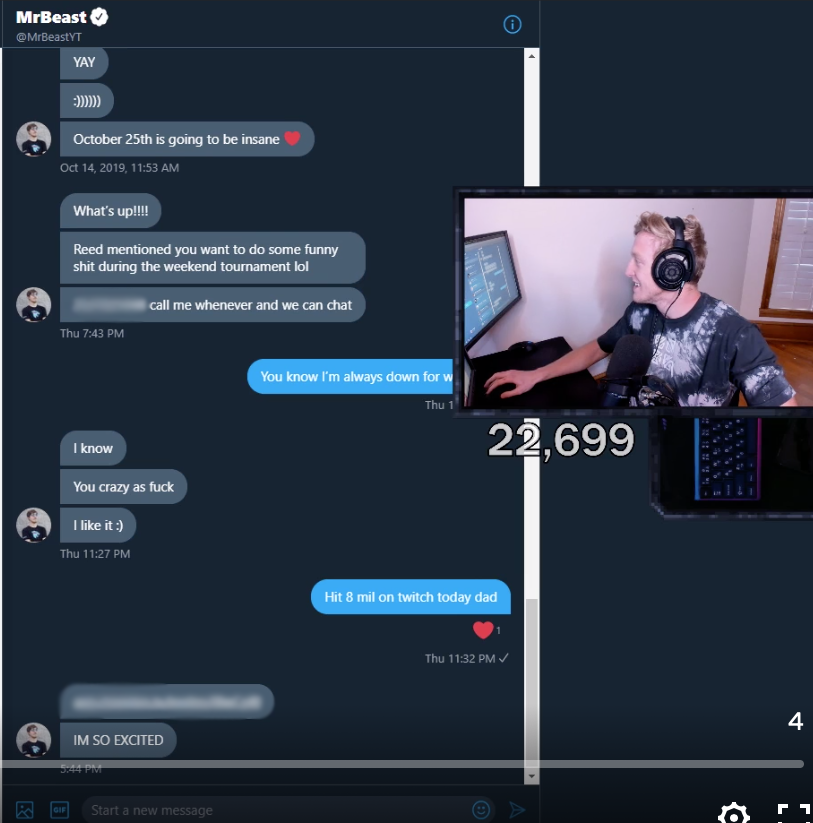 Ninja who's like a rival to Tfue didn't miss this chance tweets: "Dude Turner leaked the code to the private chat while he's streaming."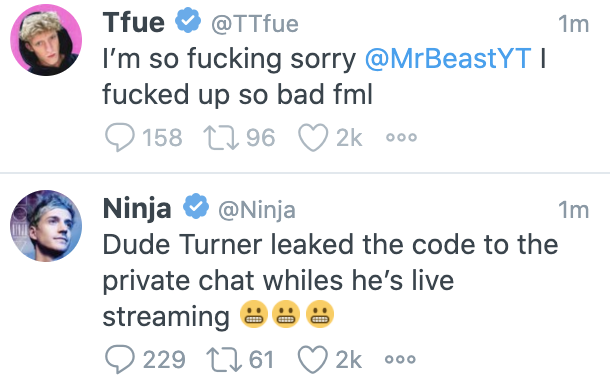 Ninja's tweet boosted up the argument between both on Twitter. Tfue called out Ninja replying: "Ninja's a p**sy."
However Ninja was being kind to him and took it calmly writes- "We're not supposed to be streaming this bro! the 50k you have can be directed to the main stream where people can donate to the"charity :)"
Ninja's wife Jessica steeped in between to support Ninja tweets:
Other streamers also later joined the conversation later tweeting:
However, Mr Beast's YouTube rock-paper-scissor tournament successfully ended by raising $1 million for charity.
Follow us on Instagram for daily news and updates.