Mixer was founded as a video game live-streaming platform which was initially Seattle based. This service officially launched in Jan 2016. It was later acquired by Microsoft in August 2016 and later rebranded as Mixer in 2017.
The use of low-latency streaming protocol made it more appropriate for real-time interactivity between streamer and viewer. This was one of the major reasons for the success of this platform.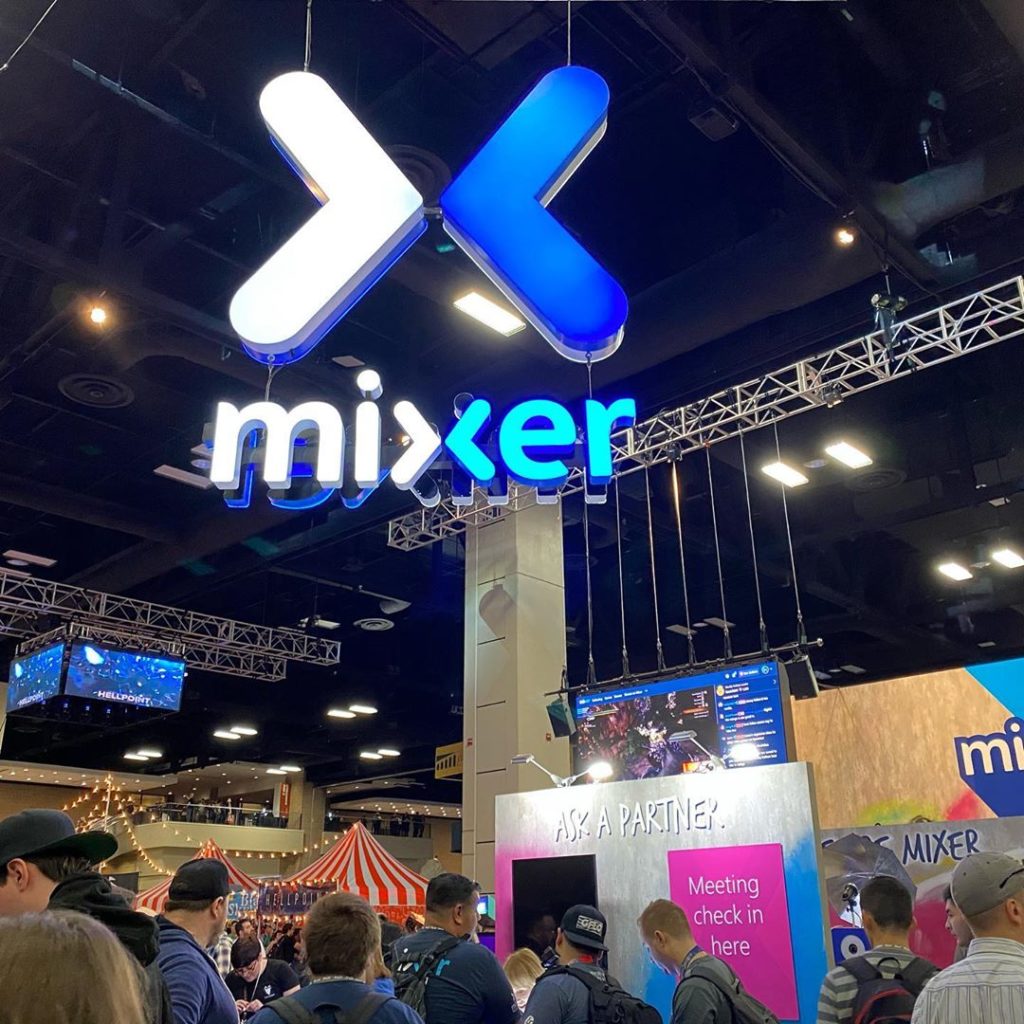 Mixer with Shroud and Ninja
In August 2019, Tyler "Ninja" Blevins announced that he is in a deal to exclusively stream on Microsoft's Mixer. He also mentioned to leave his prior platform, Amazon's Twitch.
A few months down, Michael "Shroud" Grzesiek announced a similar deal with Mixer. He had to leave Twitch and stream exclusively on Mixer.
Microsoft did everything right, on signing deals with two of the most sought after gamers. This was speculated to show huge growth to this platform.
Performance of Mixer
Amazon's twitch is the most popular live-streaming platform for gamers. None of the other platform are even close to it. It always has millions of viewers at any moment.
Google owned YouTube is also performing far better than Mixer in terms of viewership. YouTube gaming is not yet at the level of Twitch, but still a quite respectable performance.
On the other hand Microsoft's Mixer struggles to have a few thousand viewers continuously. It is said that the entire Mixer's audience could be achieved by live viewership of a single game on Twitch.
Mixer's closure
On 22nd June, Microsoft suddenly announced the plans to close Mixer services.  They announced that Mixer's operations are closing, and they are now partnering with Facebook Gaming.
They also mentioned that the current creators will be transferred to Facebook Gaming with the deals similar as they had earlier. They also announced that Shroud and Ninja are free agents and have already paid the past deal in full.
Ninja and Shroud are free agents
Ninja, being the largest attraction in gaming has to make decision whether to stay with Facebook Gaming or to make some major changes. Ninja announced that he loves the community he built on Mixer and will consider the same when thinking about the decision.
Same goes with Shroud, he also needs to figure out about staying or finding another platform. He tweeted that he appreciates the Mixer community, and he needs some time to figure out his next steps.
Sources say that both were offered double the amount of their previous Mixer contract, but still denied. Ninja made approximately 30 million and Shroud close to 10 million.
Follow us on Instagram for daily news and updates.