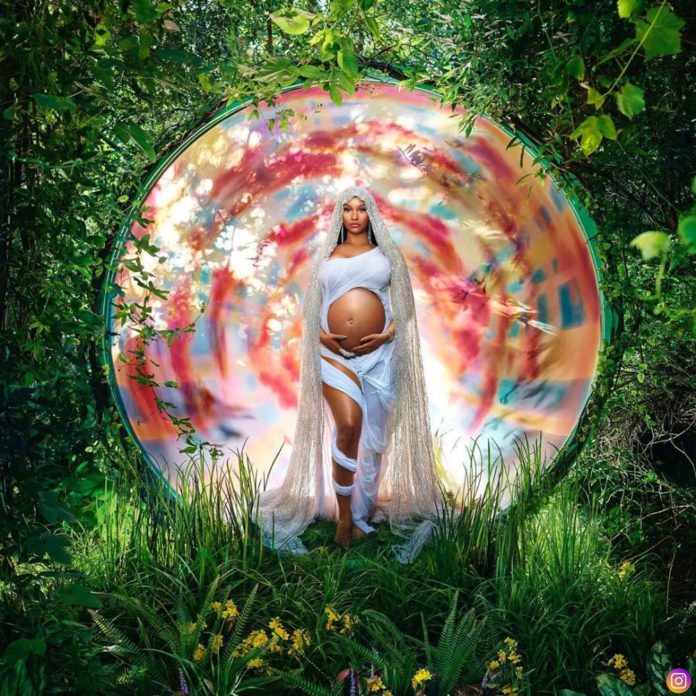 Nicki Minaj is one of the most prominent rapper in the music industry. She is extremely popular for her aggressive rapping with her own accent to it. Minaj has released numerous super hits in her entire career.
Musically talking, Minaj had a winning year so far, topping the Billboard Hot 100 chart twice. Her remix of Doja Cat's Say So helped Minaj achieve her first-ever No. 1 on the Hot 100. She also reached the top spot once again with Trollz, her latest collaboration with 6ix9ine.
Almost a year back, Nicki announced her intention to retire and focus on her family. To be precise it was nine months from now when she exchanged vows with Kenneth Patty.
She wrote on Twitter that, "I've decided to retire & have my family. I know you guys are happy now. To my fans, keep reppin me, do it til da death of me … Love you for LIFE."
Now, on Monday morning (July 20), Nicki posted pictures of her pregnant belly using the simple hashtag "#Preggers." In the post she is seen cradling her baby bump and smiling all out.
In another pic, blue-haired Minaj stands, again cradling her bump.
Third post oh her captioned, "Love. Marriage. Baby carriage. Overflowing with excitement & gratitude. Thank you all for the well wishes," while posing on a couch.
In the fourth picture, the rapper is seen draped in white fabric, flaunting her belly the post captioned, "And finally, the #VirginMary." She also mentioned that the photo shot was by famed photographer, David LaChappelle.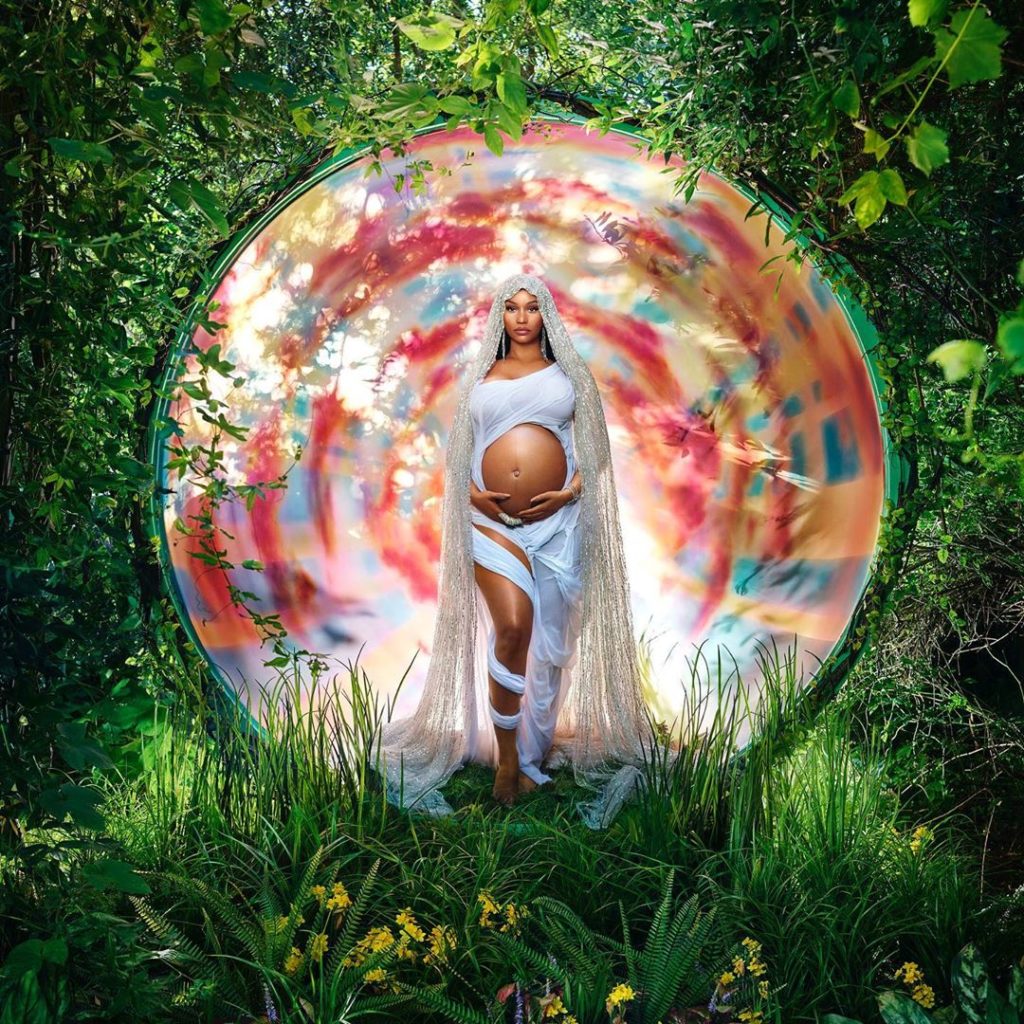 This would be first child for the couple who got married last October.
Follow us on Instagram for daily news.