American professional basketball player Dwight Howard visited Varanasi in India. Howard says he enjoyed witnessing the Ganga Aarti.
Dwight Howard, the celebrated American basketball player has found "peace" and his "spiritual journey" in Varanasi. He heaped praised Prime Minister Narendra Modi for reforming the holy city. The 36-year-old player in the US NBA for 18 years also shared pictures of his Kashi visit on the popular social media platform. Dwight could be seen applying sandalwood and tilak on his forehead.
Howard wrote on Instagram, "At my peace with myself and the world after a visit to Varanasi. A spiritual journey that has rejuvenated the soul. Congratulations @narendramodi for the magical reformation of the holy city. Varanasi has inspired so many legends, I am humbled. I am sure the reincarnation of this scared city will inspire many more."
Acknowledging Dwight's praise, Uttar Pradesh Tourism Department Tweeted, "World-renowned basketball player and NBA champion @DwightHoward traveled to#Varanasi. He enjoyed witnessing the transcendental Ganga Aarti and shared his experience on his Visit to this ancient city of spirituality and culture. "UPNahiDekhaTohIndiaNahi Dekha."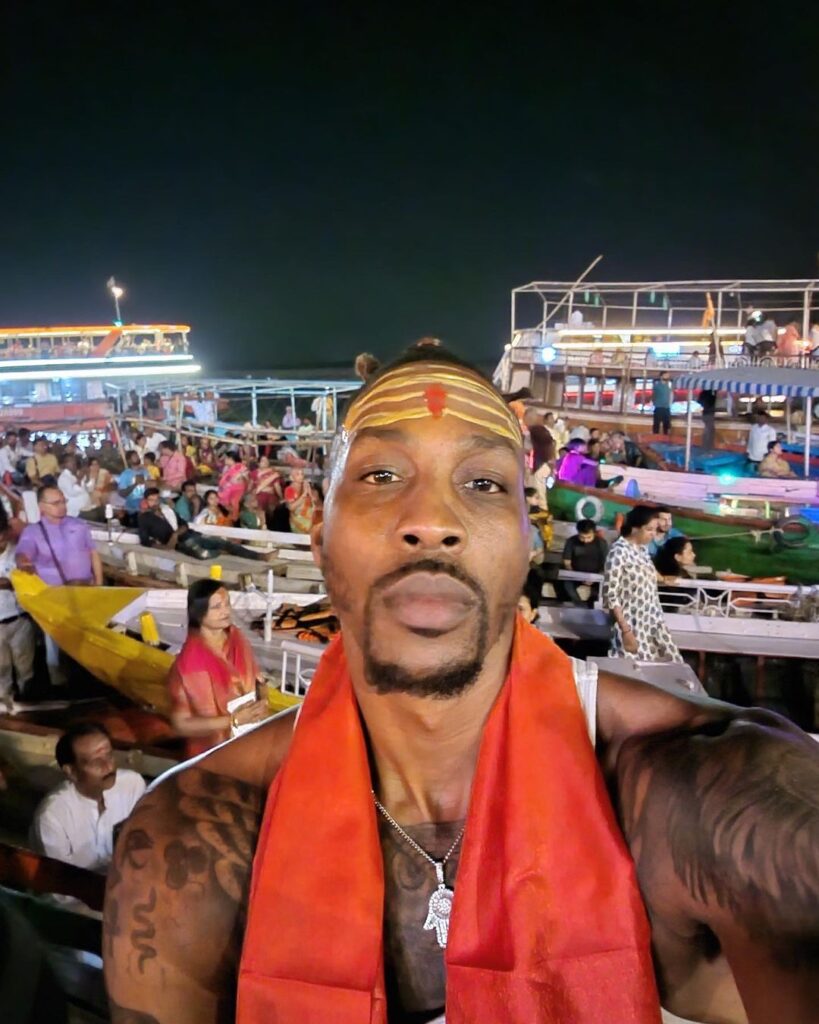 Fans appreciated Howard's love for India. "The world knows where the true peace resides", commented one." To experience divinity, NBA champion and Basketball player Dwight Howard visited Varanasi on a spiritual tour. He experience the mesmerized Ganga Aarti", wrote another."A legend who changed the world of sport is seeking spiritual solace in Kashi", wrote another user.