National Aeronautics and Space Administration, the US space agency released a first of its kind video from the Perseverance rover on the surface of the planet Mars.
The rover made a successful touchdown on the surface of Mars on 18th February near an ancient river delta in Jezero Crater with the help of a powered sky crane. With both, rover and crane fitted with cameras we get to see the descent of the rover on the sandy surface.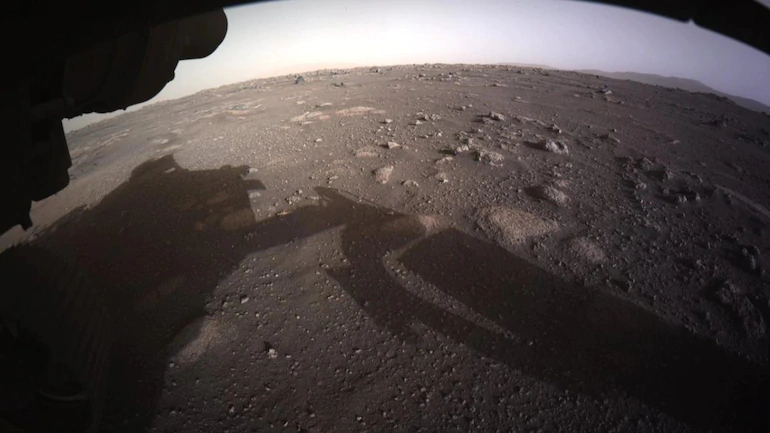 The Perseverance rover was equipped with two microphones but one of them which were supposed to capture sounds of the landing failed to collect "usable data" during the process. But still managed to record the audio after successful landing.
NASA engineers played a 60-second recording. "What you hear there 10 seconds in is an actual wind gust on the surface of Mars picked up by the microphone and sent back to us here on Earth," said Dave Gruel, lead engineer for the camera and microphone system on Perseverance.
We can clearly hear the wind gust in the audio. "This is the first time we've ever been able to capture an event like the landing on Mars," said Michael Watkins, director of NASA's Jet Propulsion Laboratory, who is managing the mission.
The media was released to public in a press conference. The images and videos were all captured by a total of five cameras located all over the rover and the sky crane. The officials also updated that the rover is in healthy state and will proceed to its task.
Follow us on Instagram for daily news and updates.