Stand-up comedian Munawar Faruqui cannot seem to get himself out of the show cancelling hate circle. This time Banglore city police have cancelled his show city police citing law and order while calling him a "controversial figure."
After this incident, Faruqui indicated that he might be bidding goodbye to his comedy career after 12 of his shows were cancelled in the last 2 months itself.
The police called the show off claiming that it could create "chaos and disturb public peace and harmony, which may lead to law and order problems," as reported by India Today.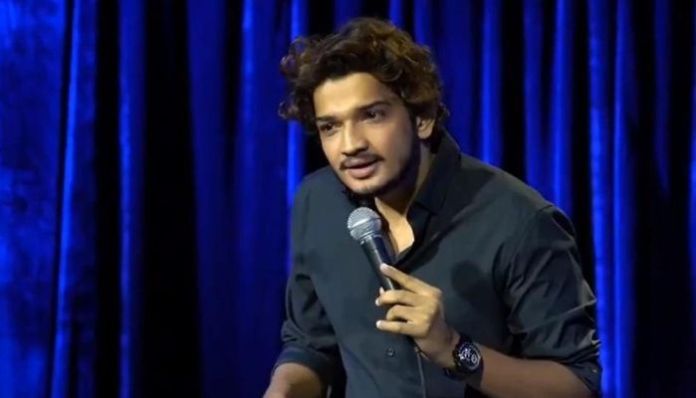 Faruqui issued a statement via Twitter after the news of cancellation of the show which he mentioned to be a charity function organized for the death of Kannada actor Puneeth Rajkumar.
"Month back, my team called Late Puneeth Rajkumar sir organisation for charity which we will be going to generate from this show in Bangalore! We agreed to not sell the show in the name of charity as suggested by the noble organisation," he wrote.
"Putting me in jail for a joke I never did to cancel my show which has nothing problematic in it. This is unfair," he added.
He even stated that they have the censor certificate of the show which proves that they have nothing problematic in the show. His past 12 shows were called off because of being threats to the venue and audience.
He concluded by hinting a goodbye to the comedy industry saying, "I think this is The End, That's been my time, you guys were wonderful audience. Good Bye! I'm done."
Numerous celebrities and comedians came to support Faruqui and this incident to be shameful and heartbreaking. Swara Bhasker, Kunal Kamra, Shashi Tharoor, Jwala Gutta were some of the many celebrities who came forward to call out this act.
Follow us on Instagram for daily news and updates.