Famed YouTube star MrBeast shows the progress of his Willy Wonka chocolate factory. He has already started building a thematic video on his YT channel.
The entire video platform has raised eyebrows over the recreation of Willy Wonka's Chocolate Factory. The aspect that this for the video in the question of MrBeast will resemble the one that is presented in the cinematographic adaptions. If something can't deny to MrBeast it is determination well at the time he was already able to recreate all the tests of The Squid Game. The transfer from Netflix to YT cost more than three million dollars and had 456 participants.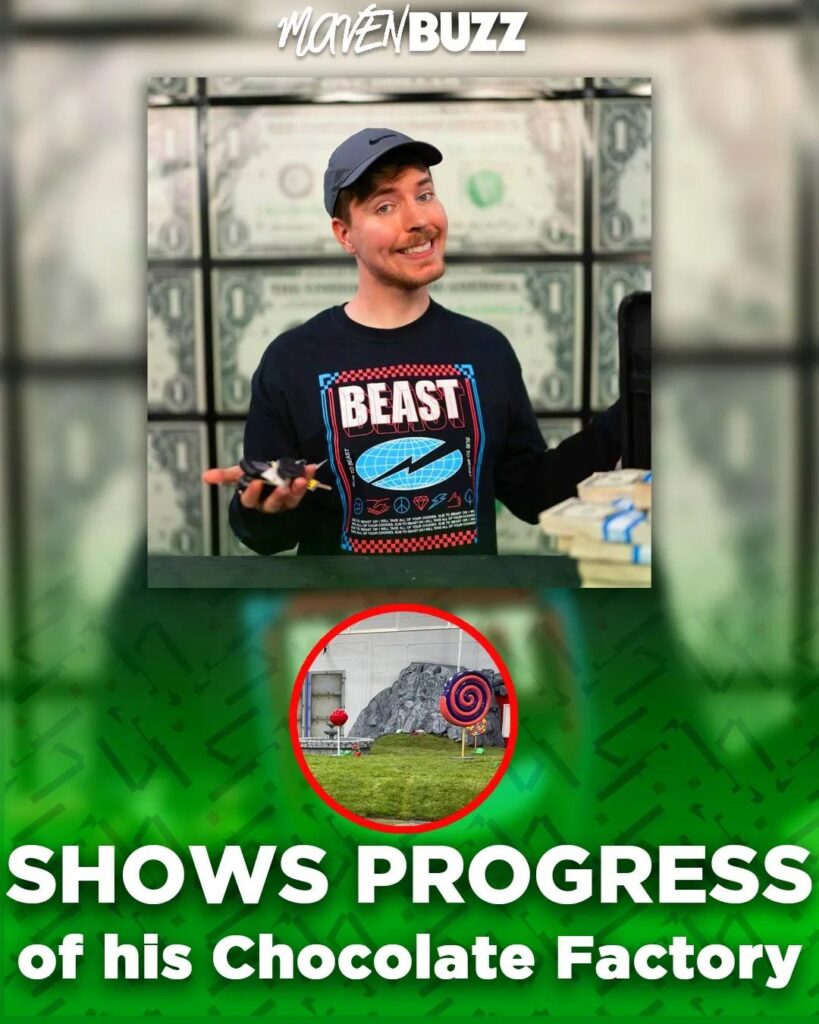 His video on Squid Game already has more than 250 million views. There is no doubt YT expects similar results. The Willy Wonka Chocolate Factory project is quite different. We are sure of one thing MrBeast will spare no expense so that the replica is as reliable as possible. He has only shared a picture of the Willy Wonka Chocolate Factory project at the moment. There are no clues about who will be the lucky one to play the role of Augustus Gloop, Mike Tev, Veruca Salt, Violet Beauregarde, and Charlie Bucket.
At the time MrBeast has already sent 10 golden tickets to his chocolate company. Like in Roald Dahl's book, recipients will win a luxury trip to the MrBeast's YT video. I has only been able to see the recreation of a part of the Willy Wonka's Chocolate Factory.