Recently, popular philanthropist and YouTuber MrBeast backed Refinable, a Cryptocurrency that has created such a mess for its investors and fans that people are now accusing him of misleading his fan base.
The YouTuber was not just casually mentioning about it to the fans, he even let his image be used for marketing the cryptocurrency. This move was most probably executed to make use of MrBeast's fame and image value.
The new cryptocurrency was planned to launch at $0.33 initially but the hype caused it to launch at $8.35. But the superficial hype fizzled out in just hours and came tumbling down to $2.01 trapping many investors.
Frustrated investors claimed that they could not see the price at which they were buying and as the price started to fall they could not sell it. They claimed that the terminal showed a 'no liquidity' error.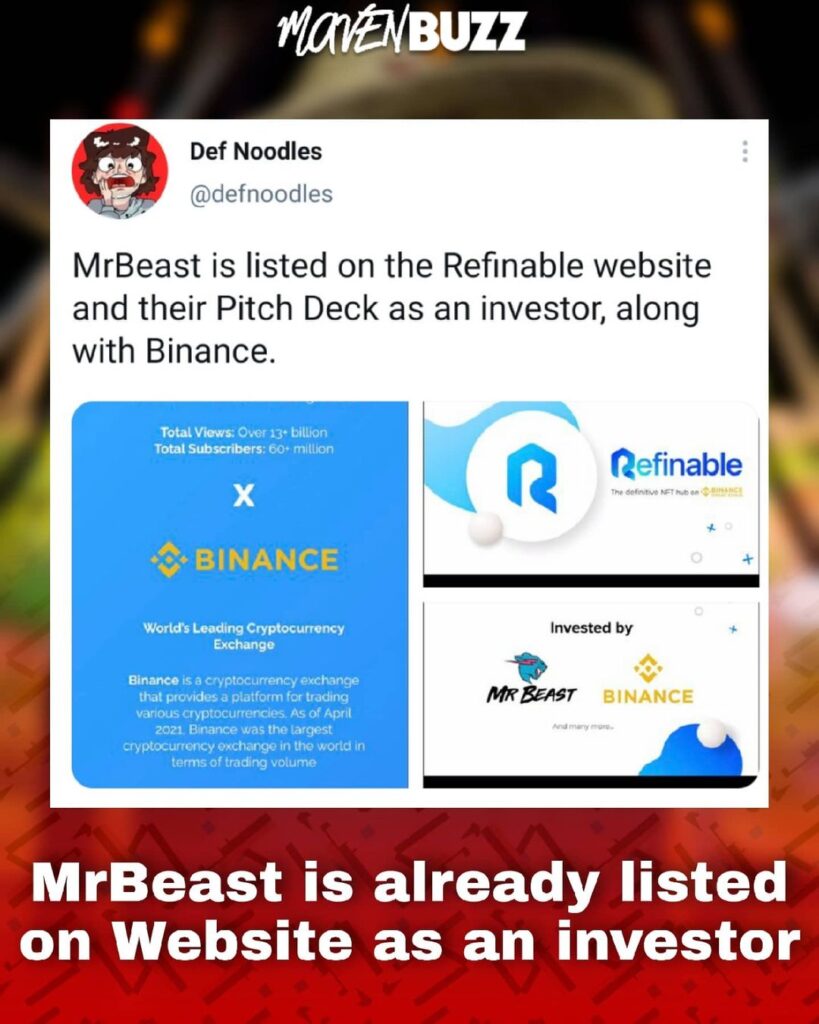 Now several people think that the founder of Refinable and MrBeast were setting up a "pump-and-dump" scheme. This means that people behind the scenes bought at backend and artificially inflated the price before launch.
Many people claimed that they could not sell their cryptocurrency costing them thousands or even their life savings. Also, since the backlash on Twitter, Refinable allegedly deleted all the tweets.
As of now there is no response from MrBeast on the oncoming backlash.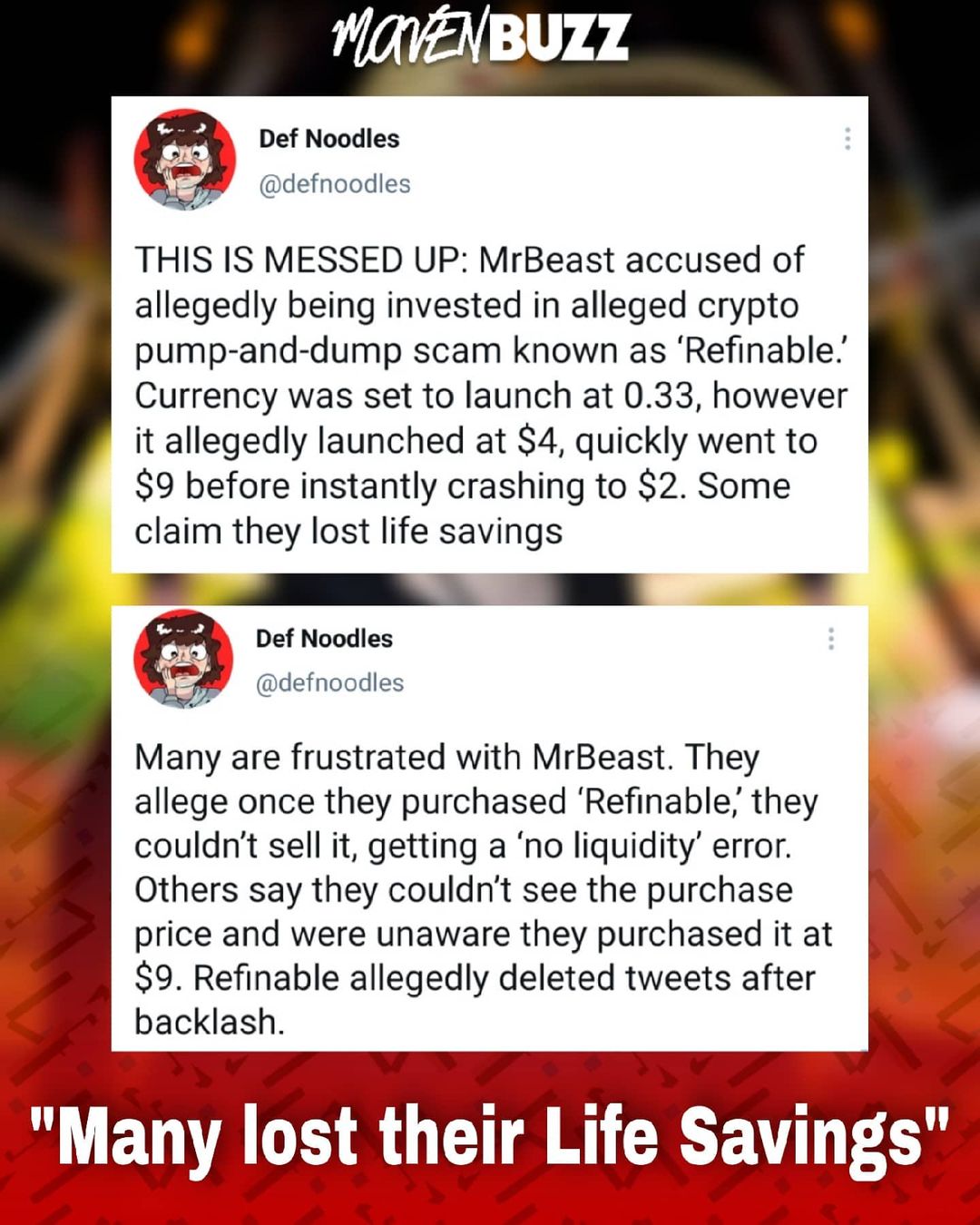 Follow us on Instagram for daily news and updates.