Jimmy Donaldson also known as MrBeast is an American Youtuber and Philanthropist.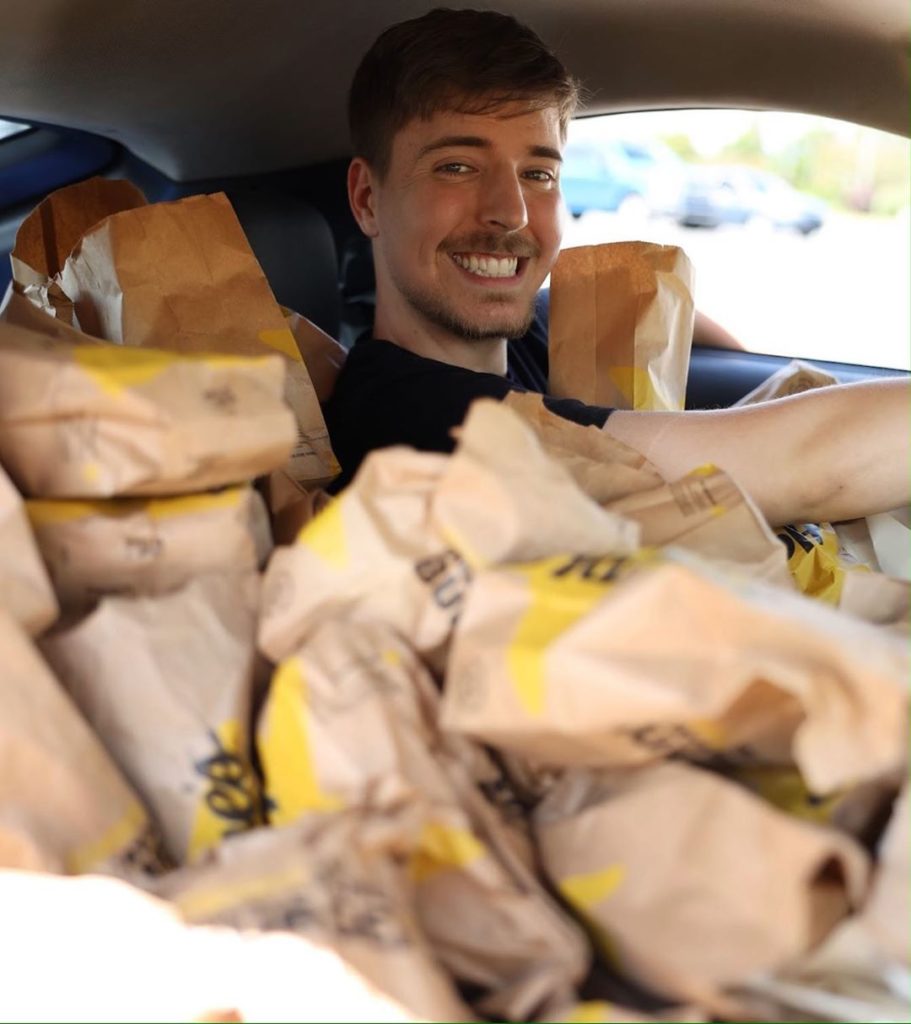 Mrbeast lately tweeted on twitter about starting an own automated store where people dont have to wait in a queue to pay. Beast tweeted -" It honestly blows my mind that I can't walk into a store, grab something, scan it with my phone (and get charged with the receipt emailed), and leave. Why am I waiting in line just to buy a freaking bag of beef jerky? "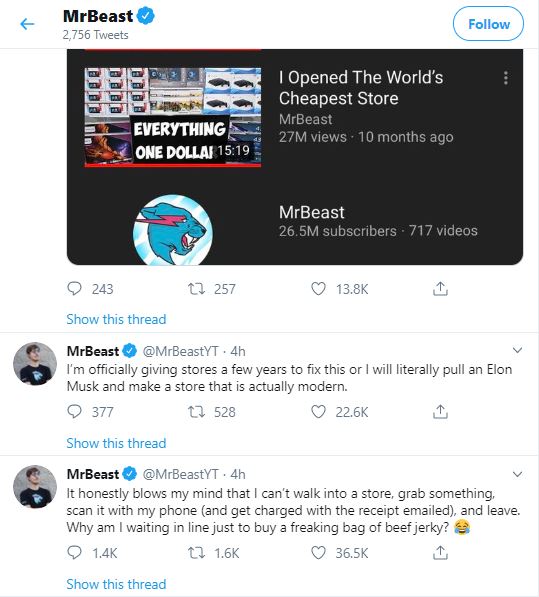 He also mention if the stores does not fix this in few years,he'll be opening his own Automated store.