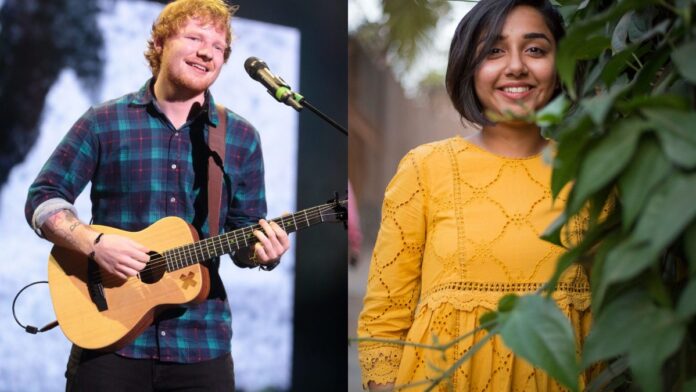 YouTuber Prajakta Koli, known by her internet name MostlySane, recently had a chat with singer Ed Sheeran as he promoted his new single Bad Habits.
The YouTuber shared the video of this chat on her Instagram handle where the two talk about his past songs and collaborations along with his beautiful songwriting. Prajakta titled the video, "I only know how I formed full sentences. 😭 OMG! @teddysphotos I LOVE YOU! ♥️"
Talking about his latest single Bad Habits, Ed Sheeran said, "So the song is about bad habits coming out at night time and by the time the sun comes up, you are done with the bad habits. I wanted to make a vampire video for ages. I grew up watching Buffy The Vampire Slayer. It's one of my favourite shows."
Prajakta Koli is an Indian Youtuber who makes comedy videos. She is popularly known by her YouTube name as "MostlySane." She boasts a huge subscriber count of 5.38 million on YouTube.
Prajakta is regarded as one of the most successful YouTube personalities. She has received many awards for achieving huge feats. She has also been invited to a number of international shows. One of her huge projects was working with the former First Lady, Michelle Obama.
Follow us on Instagram for daily news and updates