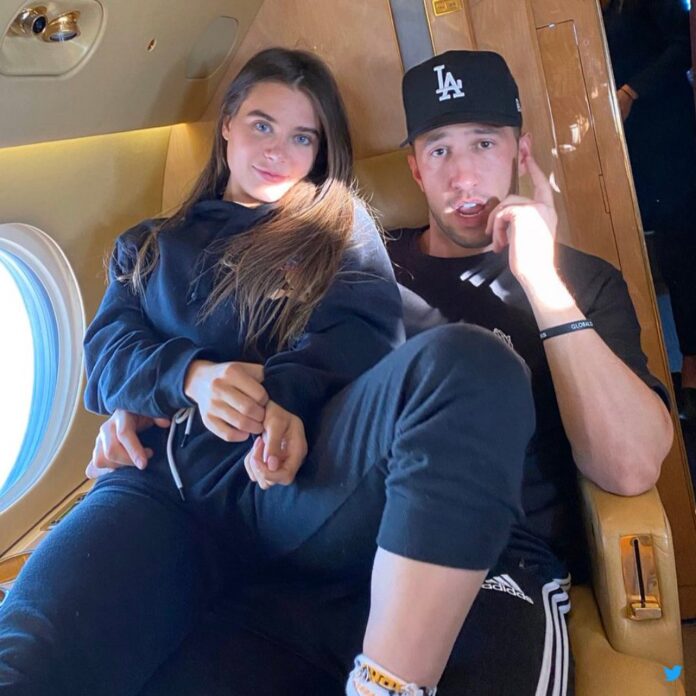 Popular YouTube couple Lana Rhoades and Mike Majlak parted their ways on late October after 10 months of dating. Mike broke up with ex-porn star Lana Rhoades and made public on Twitter as well as YouTube.
Mike shared a video on YouTube title with 'we broke up', no specific reason for the breakup was mentioned and surely it was not any loyalty issues. He revealed, the breakup was mutual as both of them had their own different ideologies and they do not add up.
On Sunday, Mike revealed how much their break-up video made on YouTube with over 4.2 million views in two weeks. One of the fans on twitter asked "How much did you make off your latest money grab break up video?" Answering her, Mike mentioned the figure that read "$13,535.30,"
Mike later admitted and cofessed that gaining views wasn't the intention of the video, disappointed at his own actions, he said making an announcement had been a "stupid" mistake. "Lmfao everyone who actually watches knows it wasn't for views. I have [150 million] views this year [I don't care about 4 million] more. It was premature and a stupid mistake. I'll own up on that," Mike tweeted.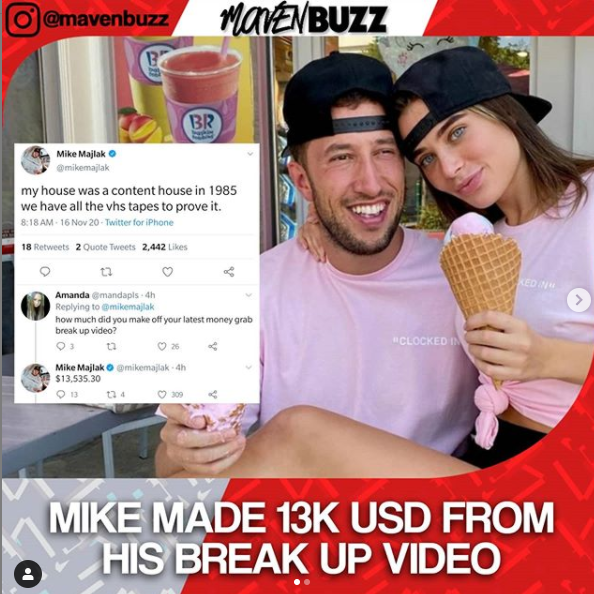 The couple is back together again after short-spearation and confirmed it on social media Yesterday.Check here.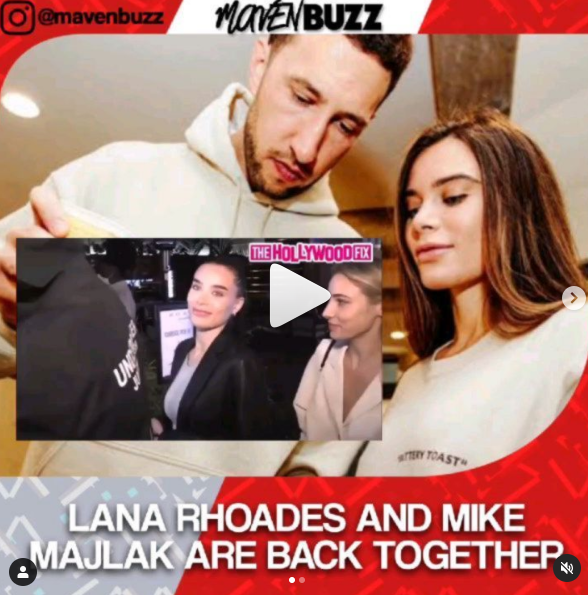 Follow us on Instagram for daily news and updates.