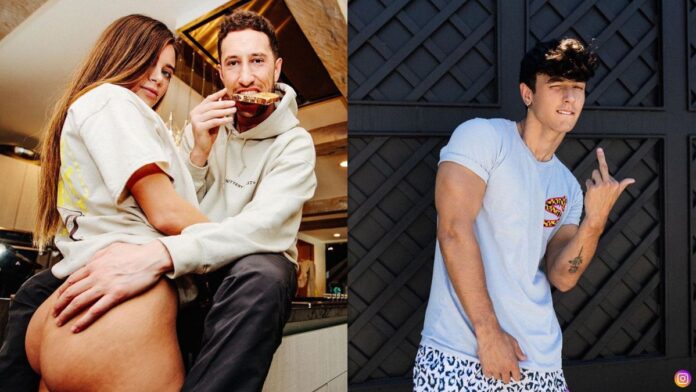 Recently a paparazzi video surfaced which caused a lot of drama between the internet celebrities. The video showed Bryce Hall getting close to Lana Rhodes which caused a lot of speculations to come up.
The drama began between the stars when TikTok star Bryce Hall was spotted getting close to Lana in paparazzi video which surfaced on 30th September. Bryce was seen getting a bit too close as he touched her hair. This made fans suspicious of them.
However, Bryce and Lana later took to Twitter to make it clear about the situation, both denied anything happening between them. Bryce wrote, "People are saying i got w lana ahhahaha wtf mike and lana are the literally homies and nothin more cmon. y'all need to get some hobbiesssss."
Lana also denied the speculations and wrote on Twitter, "I ran into Bryce at a restaurant, he bought drinks for my whole table of girls & invited us out on some friend sh*t. Period. My girls and I had plans already so we went somewhere else. Idk how this is even a thing."
Both Bryce Hall and Lana Rhodes are under fire after social media users started claiming that she had cheated on her boyfriend Mike Majlak with him. But the drama ended after Mike gave Bryce a pretty stern warning via text.
Mike shared a screenshot from the video and shared a chat between him and Bryce where he told him to watch out in a firm tone. Bryce then apologised to Mike and said that it won't happen again.
This tweet of Mike is now deleted.
Follow us on Instagram for daily news and updates.