McDonald's Corporation is an American fast-food company, founded in 1940 as a restaurant operated by Richard and Maurice McDonald, in San Bernardino, California, United States. Since then the company has seen tremendous growth and now has an influence over the whole world.
McDonald's is the world's largest restaurant chain by revenue, serving over 69 million customers daily in over 100 countries across 37,855 outlets as of 2018. According to two reports published in 2018, McDonald's is the world's second-largest private employer with 1.7 million employees just behind Walmart.
McDonald's opened its doors in India, their 95th country, in 1996. The first McDonald's restaurant opened at Basant Lok, Vasant Vihar, New Delhi. It was also the first McDonald's restaurant in the world not serving beef on its menu. To enter the India market they had to change their food structure in order to cherish and adapt with the needs of Indians.
But recently something unusual happened; the Instagram page for McDonald's India seemed to be hacked and has changed the name and bio as an Instagram support page. These type of pages are usually for scamming people in the name of being an official medium from Instagram or Facebook.
As of now the page has removed its profile picture and the space for bio blank. But now its shows the name as 'mcdonalds india(sic).' The Instagram page is still not recovered and also there is not such announcement form the company of any breach.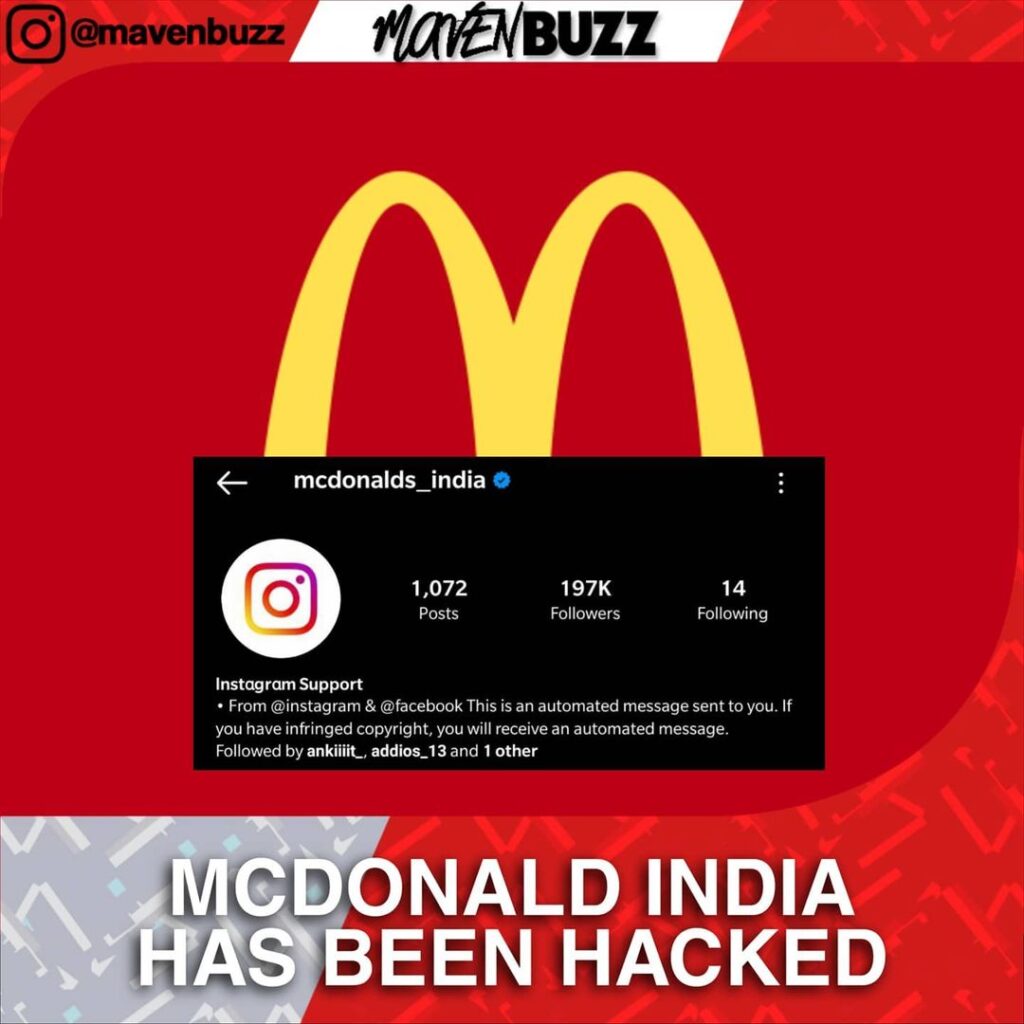 Follow us on Instagram for daily news and updates.