Indian professional PUBG Mobile player and content creator Maxtern shared a shocking piece of news about PUBG mobile India on Twitter. He mentioned about PUBG Mobile India Release delay, which might disappoint many fans out there.
PUBG Mobile ban in India came as surprise to many. The Indian Ministry of Electronics and Information Technology banned PUBG Mobile along with 117 other Chinese apps as they pose a threat to the national security and privacy of the citizens of India.
Months after the ban, the South Korean company announced the relaunch of PUBG mobile in India with the region-specific version for the country, on 12th November.
PUBG Corp joined hands with Microsoft Azure to host PUBG Mobile back in India and meet the requirements of the Indian government, related to data security and privacy.
It's been a month today since the announcement of PUBG mobile India. And, the release date of the game is still a question.
Maxtern Tweets about PUBG Mobile India release date
Meanwhile, Maxtern updated shocking news on Twitter regarding the unban of PUBG Mobile in India.
He mentioned the unban of PUBG Mobile India might be infinitely delayed if MEITY failed to unban the game in December soon. The major reason for the delay would be upcoming elections in March 2021, when the government will try not to take any action which might affect the election results in such situations. Check his tweet below:
Maxtern also cleared if an announcement is to be made till late December, then the game might release soon in January. if not, it will be delayed infinitely as mentioned above.
However, it is just speculation by a creator. There's been no official word about the release date of PUBG mobile India, and the best we can do is hope and wait patiently.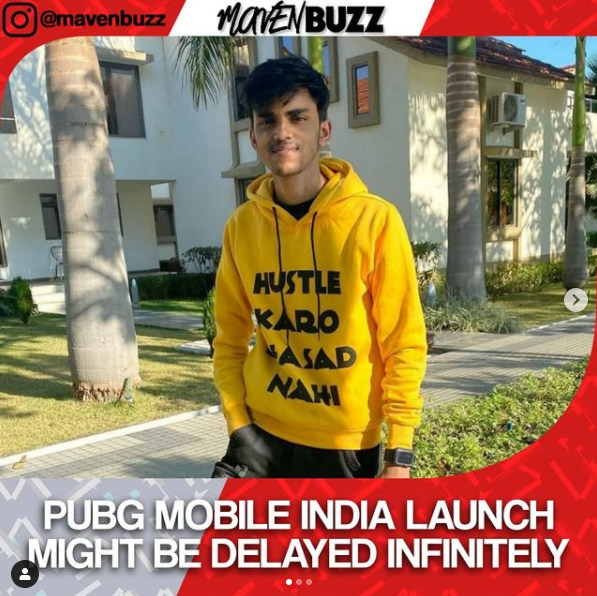 Follow on Instagram for daily news and update.