Boxing star Manny Pacquiao revealed on Sunday that we will run for president of the Philippines in next year's election. This decision comes as an action against corruption in government.
He was nominated as a candidate by the ruling party, PDP-Laban. He is also a senator in the Philippines' parliament besides his career as a fighter.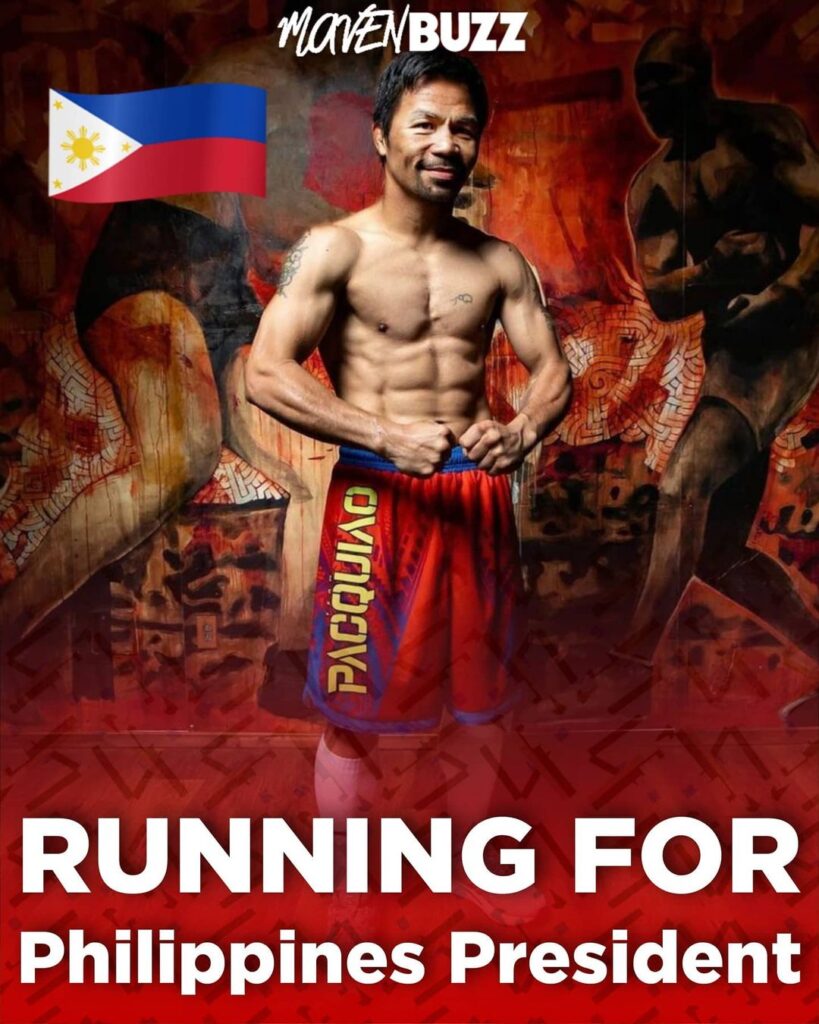 Initially he was selected to run alongside Christopher "Bong" Go, but Mr Go refused to succeed Mr Duterte, a move that critics called a cynical ploy by Duterte to retain power.
"I am a fighter, and I will always be a fighter inside and outside the ring," Pacquiao said in a live-streamed speech during the assembly. "I am accepting your nomination as candidate for president of the Republic of the Philippines."
Despite his popularity he trails behind the front runners in opinion polls which has been topped regularly by Duterte's daughter, Sara Duterte-Carpio.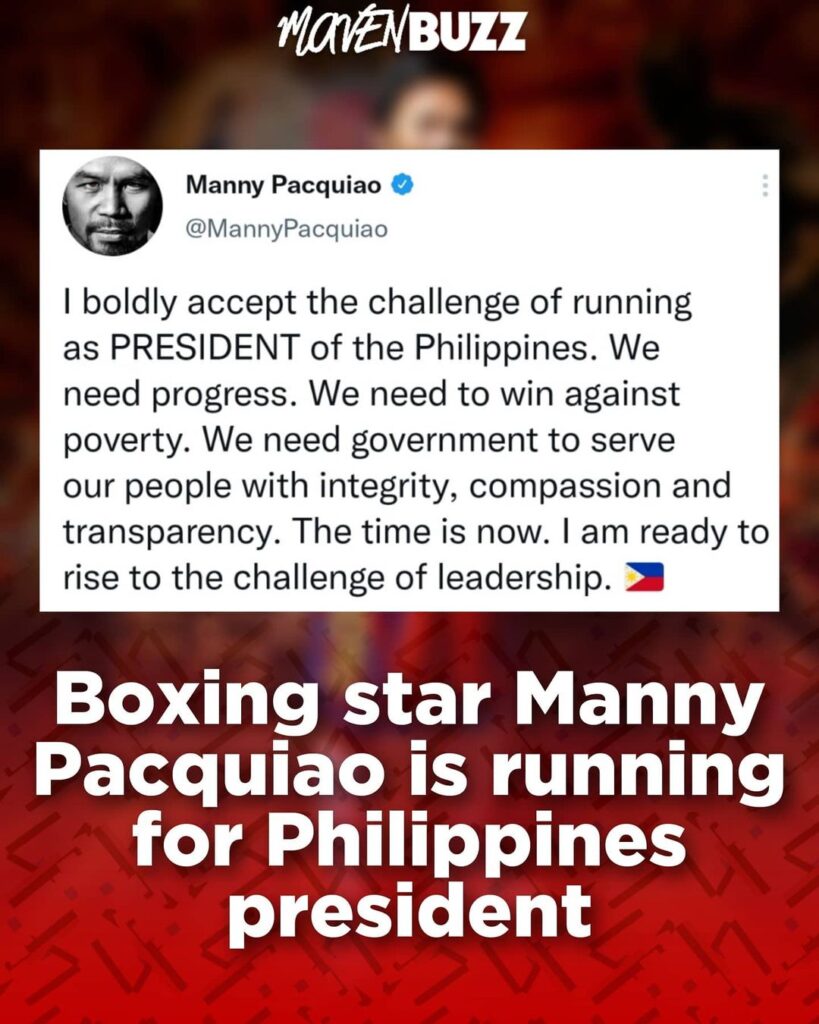 Earlier Duterte even challenged Pacquiao to name the corrupt government offices to prove that the legendary boxer was not just bluff of exposing corruption before the elections.
Follow us on Instagram for daily news and updates