YouTube's No.1 podcast 'Impaulsive' finally surpasses the husband wife (Ethan Edward & Hila Klein) duo's podcast 'H3' in terms of subscribers.
No doubt Logan's podcast is one of the funniest and entertaining podcast channel on YouTube.
Logan Paul's 'Impaulsive' currently dominated H3 podcast channel with 2.18M subscribers and still growing.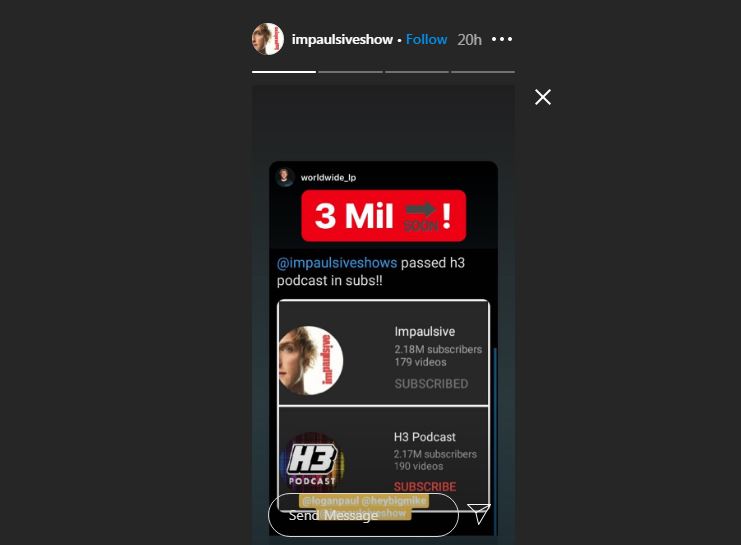 'IMPAULSIVE' is a podcast by Logan Paul,22-year-old internet personality and controversial YouTuber known for his Vlogs. This show hosted by Logan Paul, Spencer Taylor and Mike Majlak has completed the 1st anniversary on last November. Impaulsive Season 2 is ongoing breaking records on YouTube.
"IMPAULSIVE" also won the Streamy Award 2019 for best podcast channel on YouTube.
Follow us on Instagram for daily news and updates.