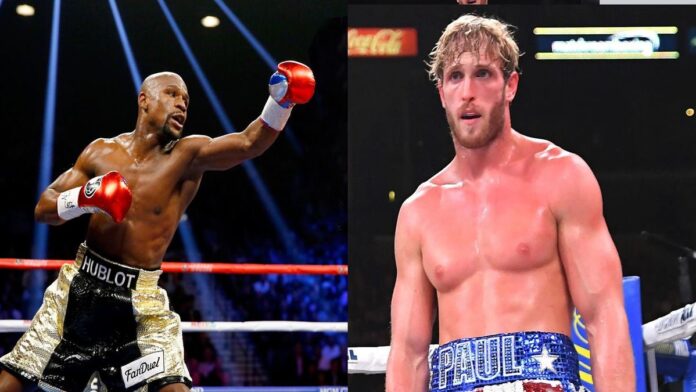 Floyd Mayweather is one of the greatest champ in the world. He last fought with Conor McGregor in 2017. Beating Conor McGregor in his last fight he set his career record to an unbeaten 50-0.
Recently, reports came out that Floyd Mayweather will be coming out of the retirement and fight YouTuber Logan Paul in an exhibition match which was scheduled later this year.
At the time YouTuber Keemstar also confirmed this news and with this the whole internet went crazy as two of the most prominent people from their segments are going to have a professional boxing match.
The only thing which remained unknown was the date
But now, Skybet has confirmed the date via their app which has listed their match. In the app the fight is scheduled for 20th of December.
KSI is British YouTuber, entertainer, musician. He fought with Logan Paul twice last year where one was an amateur fight and other was a professional fight. Their fight match ended up being a draw and second was won by KSI by a split decision.
Recalling this KSI said that Logan vs Mayweather is cap i.e it's a lie. He clarified this saying that why would Mayweather fight with a loser considering that Logan lost the fight with KSI.
Follow us on Instagram for dialy news and updates.